If 2022 will have been a turbulent year for Bitcoin, 2023 could perhaps give us a glimpse of a bright spot as early as this week. BTC surprised the whole world when it peaked at 56,000 euros last year, while on the contrary 2022 proved to be devastating for it. However, it remains and seems to have stabilized for the moment, around 20,000 euros. In addition to that, some signals could let us think that a new rapid ascent is possible for the world's first crypto.
The presence of Bitcoin on social networks is at its lowest since the end of the year. But recently, it has benefited from announcements in its favor and certain signals tend to favor it. BTC is the best indicator to report on the general health of the crypto world. If it goes up, it is very likely that the entire crypto universe will benefit. To learn more, keep reading this article!
1. The Fed is in the spotlight on its interest rate policy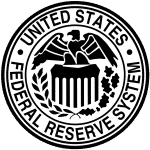 For the moment, the representatives of the Fed do not intend to lower key rates. But investors hear it with a completely different ear. For them, it is likely that too severe a recession frightens decision-makers who will then backtrack. Investor pressure on the Fed is real, and this one could well decide to put water in its wine. If so, the market could indeed see an improvement from its current condition. Bitcoin is also closely linked with traditional stock markets. A positive increase in the market will directly impact the value of Bitcoin in a positive way.
Crypto-assets are a risky investment.
2. Bitcoin Volatility Indicates Upcoming Recovery!
Since June, the Bitcoin volatility plummeted. So did social dominance, and interest in bitcoin waned sharply due to its lackluster performance. But paradoxically, it is good. Recently, in a newsletter named "A calm before the storm", a Glassnode analyst said
The past few weeks have shown us an unusually low degree of volatility in Bitcoin prices, and this is unprecedented, in stark contrast to the equity, credit and forex markets, where central bank rate hikes, the inflation and a strong US dollar continue to take their toll.
In other words, BTC's situation is contradictory with the current market. Analysts believe that this calm reflects an upcoming increase in its volatility with significant price differences. For them, Bitcoin seems to have bottomed out and the future looks brighter.
3. BNY Mellon lance son service de crypto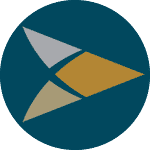 BNY Mellon is the biggest custodian bank in the world and it is about to get into crypto! This news is enough to change the situation on its own. For the occasion, the bank made an announcement last Tuesday:
This new step marks BNY Mellon's commitment to its clients and responds to their desire to have a trusted provider offering traditional and digital asset services.
We are reimagining financial markets through blockchain & digital assets. Select U.S. institutional clients can now view traditional & digital assets on one platform. Secure and resilient, Digital Asset Custody—a milestone in our innovation journey. https://t.co/DsdUboOPWj pic.twitter.com/r0vvqoVfqT

— BNY Mellon (@BNYMellon) October 11, 2022
BNY Mellon did things well, calling on big names like Fireblocks and Chainalysis. The Bank of New York Mellon Will Give Cryptos Impressive Credibility with the release of this new service. With a market capacity of $30 trillion, Bitcoin prices may well soar quickly.
4. Google joins the race by enabling crypto payments on the cloud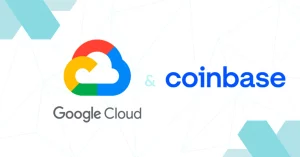 Google just made a unprecedented partnership with Coinbase to enable crypto payments on its cloud space! This news is excellent for the two companies which should be able to diversify their business model.
Coinbase will benefit from permanent income
The platform will benefit from a continuous flow of income thanks to this new partnership. This will allow him to diversify his sources of income, until then, strongly associated with trading volumes on its site. Coinbase will finally be able to breathe, especially after the dismissal of 1000 employees due to the unfavorable context of the crypto market.
Google will attract new customers, but more
Google seems to be making the transition towards the concept of cryptocurrencies. Beyond attracting new customers, the firm seems to have understood all the interest of the crypto world today. Cryptocurrency payments are becoming more democratic and the current global context is powerfully favoring the rise of blockchain technology. With such a partnership, Google is sure to stay in the race for years to come and keep its clientele. Cryptos are a means of payment that is becoming more and more essential.
It is likely that this partnership will boost the price of Bitcoin very quickly. Investors will find themselves more confident about the future of Bitcoin if it becomes a currency in its own right for payments on the Internet. You now have all the information you need to form your own opinion! If you want to keep up to date with Bitcoin price developments, we invite you to visit our crypto real-time price page.