The Optimism protocol has seen its OP token surge since the start of the year. Unfortunately, it recently ran into resistance which triggered a correction in its price. A drop which should not have more serious consequences in the medium/long term if we are to believe the analyses.
Blockchains DeFi benefit from a nice boost thanks to the FUD present compared to traditional banks. Optimism is part of the layer 2 which brings scalability to Ethereum while taking advantage of its secure network. SO what about the price evolution of his OP token in the future? We give you some food for thought in this article.

The OP token: the current market context
Since February 3, 2023, OP has suffered a slight decline due to its failure to break above its resistance. OP had however managed to reach $3.24 before falling sharply following massive sales by investors. However, the price of the token still remains above $2which is also a critical support level for OP.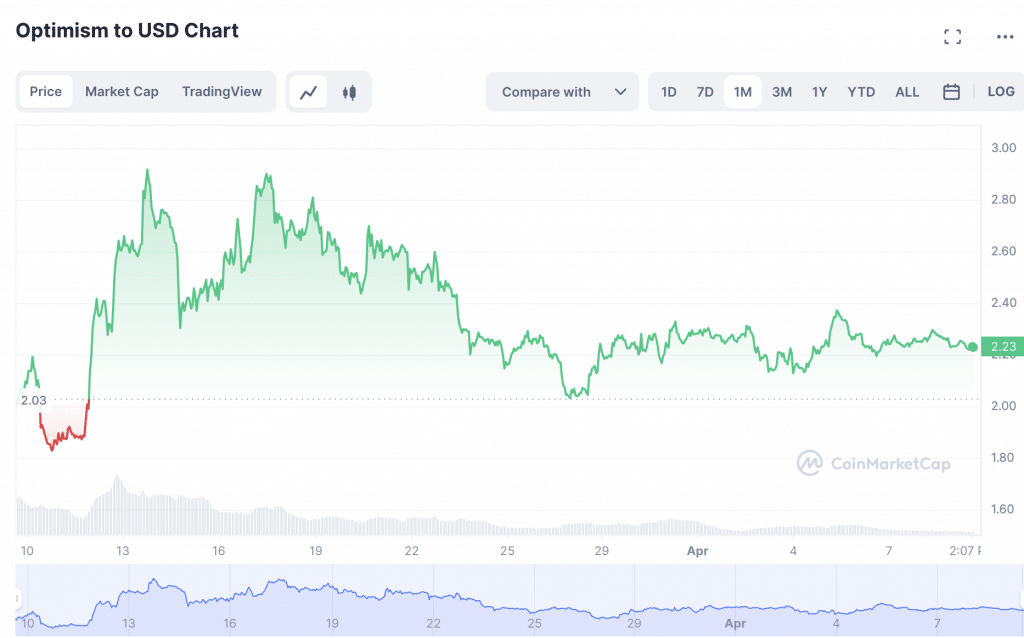 To complete our analysis, we can look at the RSI (Relative Strength Index) over a period of 1 day, and we then see a score of 45. News that is not in favor of the rise of the token. Because a score of 45 signals a neutral or even slightly oversold state.
But do not panic, if the RSI gives us a bearish indication at the moment, OP could explode during this month, according to another indicator.
Cryptocurrency investing is offered by eToro (Europe) Ltd as a PSAN, registered with the AMF. Cryptocurrencies are very volatile. No consumer protection.
OP could reach a new ATH by April 2023!
Elliott has developed a wave theorywhich has already proven itself in the market. This highlights that market movements follow phases of impulse and phases of correction.
During an uptrend, thePulse phases tend to exceed their ATHs with correction phases still above previous declines.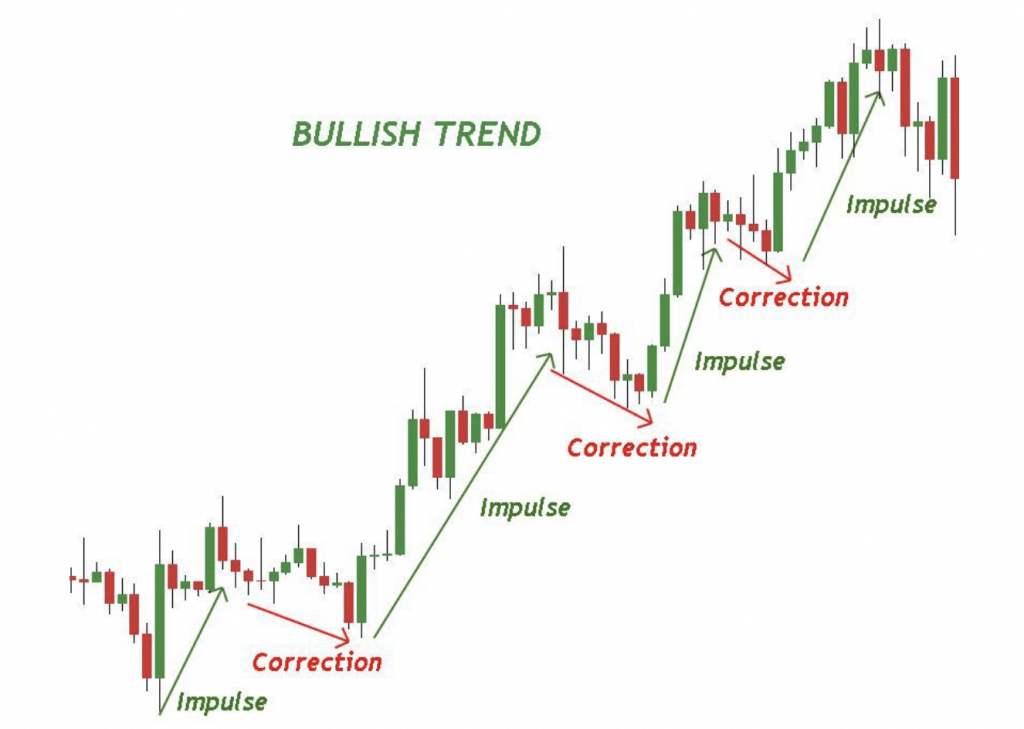 For a downtrend, the impulse phases result in violent declines with periods of slight bullish correction.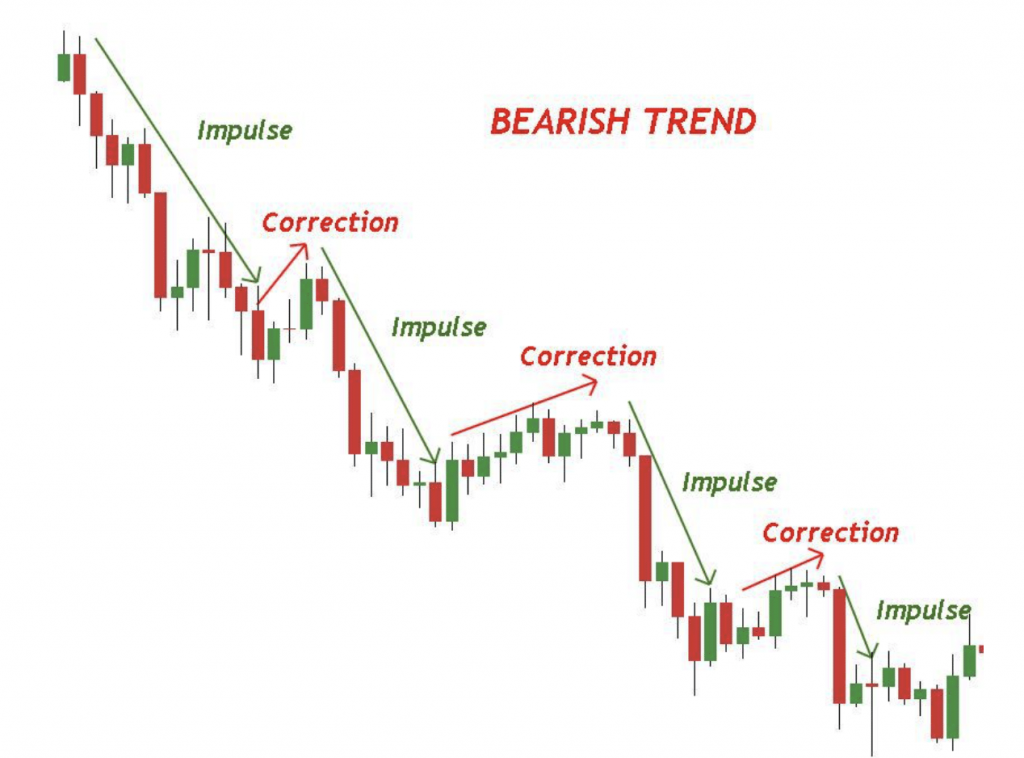 Elliott Wave Theory signals a new ATH for April on OP!
According to this theory, the OP token is currently in an uptrend in view of the behavior of the impulse and corrective waves. OP price has just completed its fourth wave of declines by bouncing off its resistance line.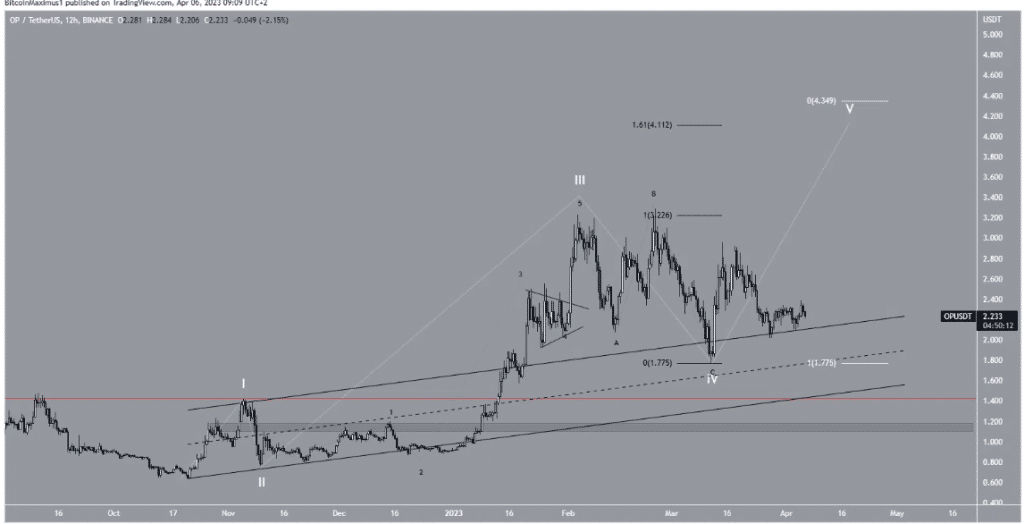 The chart shows us past trends and potential future trends by following the wave movement according to Raph Nelson Elliott theory. The line shown in white is an estimate of the rise of the next wave with a white "V" line that brings the price of OP between values ​​ranging from $4.11 to $4.349. If this indicator proves conclusive, we could then witness a new ATH from OP.
In the opposite case where OP enters an extended bearish phase, it will be necessary to monitor the red line present on the graph. And having a value around $1.4. If this cap is crossed, then OP should go down to 1 dollar.
For now, most likely is that OP enters bullish phase up to more than 4 dollars. What give us a good hope of added value for the future!
To follow the juicy news around the crypto world, visit our home page to follow all the crypto news.
---
Source : Trading View, CoinMarketCap
---
On the same subject :