Crypto-laundering and the black market – A new crackdown for American justice and not the least. She has just dismantled a Russian-Venezuelan smuggling network. The latter smuggled military equipment and millions of barrels of oil into Russia. All this by doing pay in crypto. Narrative of an incredible story.
The underside of a well-oiled machine
In a press release on October 19, the United States Department of Justice (DoJ) accused two Venezuelans and five Russians of money laundering through cryptocurrencies. The criminals transported hundreds of millions of barrels of oil produced by the Venezuelan company to Russia 'Petroleos de Venezuela S.A.' (PDVSA). The company is however under the blow of American sanctions depriving it of a large part of the world market.
The society North German industrial plant construction GmbH (NDA GmbH) owned by one of the limited partners, served as a front. It also made illegal purchases of military technologies used in the Russian-Ukrainian conflict. These included microprocessors and semiconductors used in combat aircraft, missile systems, radars and satellites. Skilful disguises through front companies and a multitude of bank accounts made it possible to fool the banks.
Among the Russian defendants are Yury Orekhov, Artem Uss, Svetlana Kuzurgasheva, Timofey Telegin and Serguey Tulyakov. The Venezuelans charged are Juan Fernando Serrano Ponce and Juan Carlos Soto who acted as an intermediary with the oil supplier PDVSA. In addition, justice already holds Orekhov and Uss, arrested in Germany and Italy. Extradition proceedings are underway at the request of the United States. If found guilty, these criminals, facilitators on behalf of Russian and Chinese oligarchs, face up to 30 years in prison.
>> Come and take your first steps in the Bitcoin universe on Binance (commercial link) <<
Crypto and black market, a perpetual refrain?
Payment for these illicit activities was often made in US dollars. To do this, Orekhov and his accomplices falsified a large number of documents through fictitious companies. They also used cash to pay couriers in Russia and Venezuela and crypto payments, including USDT, for a total of several million dollars.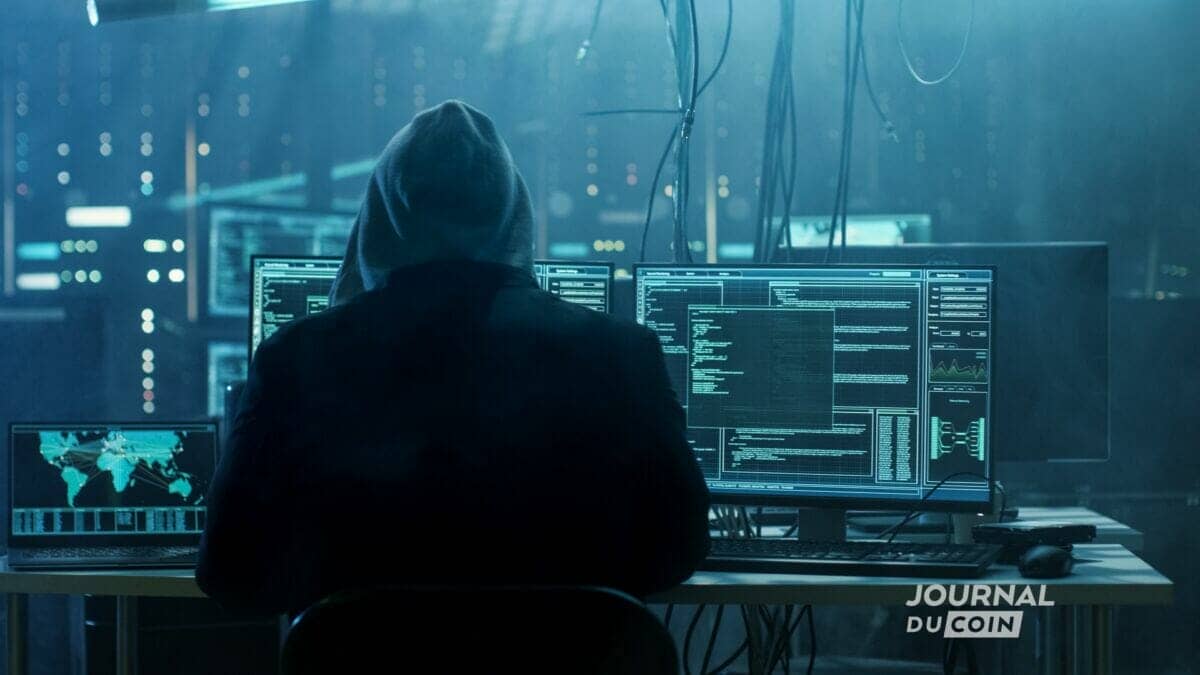 "The efforts have undermined security, economic stability and the rule of law around the world. We will continue to investigate, disrupt and prosecute those who fuel Russia's brutal war in Ukraine, evade sanctions and perpetuate a shadowy economy through transnational money laundering."

Breon Peace, United States Attorney
Ultimately, one more news item implicating cryptos in money laundering. However, as the DoJ points out, the dollar was involved in the vast majority of trade. Unlike 2012 – 2013, fraudsters have understood the disadvantage of the inherent traceability of cryptocurrencies. In a decentralized and open-source world, all transactions are visible, which does not help criminals. Admittedly, cryptocurrencies are still used in the black market, but much less frequently. Rightly so, because they are ultimately much more transparent than this good old dollar.
Criminals prefer cash to launder their ill-gotten funds. So you can buy Bitcoin without second thoughts! Register on Binance, undisputed leader of the crypto sector. In addition, this reference exchange has obtained the status of PSAN in France (commercial link).