The crypto winter has a strong impact on the market, even with big GAFAM like Google. Its managing director has declared that the latter causes a significant drop in Google's advertising revenue. While we have been used to crypto being influenced by traditional stock markets, the reverse is not so obvious. Google seems to have realized early on that cryptography is a sector already well established in our ecosystem and especially on the Internet.
Philipp Schindler informs us that the results of the parent company of Google, Alphabet, records disappointing results. But how is it that the Internet giant is so impacted by this sector, yet relatively far from its activity? We give you all the answers through this article, today!
Crypto winter results in lower spend for advertisers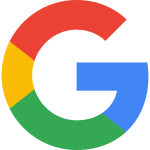 Google constitutes the very large part of its resources from Adsense. Unfortunately, in troubled times, companies are less inclined to inject money into brand awareness. And the decline in digital assets is the main cause of this with a significant decline in financial sectors such as insurance, loans and also cryptos. Financial newspaper CNBC reported the data for the last quarter. And these reveal to us that the growth of the advertising sector only increased by 6%which is the lowest rate since 2013, excluding the start of the covid crisis.
Google's weak results are also very much linked to the poor performance of Marck Zuckerberg's Meta company. Here too, the latter recorded a drop of almost 5%. And this is the first time this has happened for the company which had only grown since its launch! It must be said that Meta is also struggling to bring out its crypto metaverse project, Horizon Worlds.
For now, the The crypto world is in the midst of a bear market, but bullish signals are emerging. It is likely that the GAFAMs will benefit from more favorable weather in the near future. In the meantime, now is probably the best time to invest in low-rate cryptos to resell later!
Cryptocurrency investing is offered by eToro (Europe) Ltd as a PSAN, registered with the AMF. Cryptocurrencies are very volatile. No consumer protection.
Youtube pays the price for the market decline
Google's famous video platform is no exception to the rule by recording, moreover, a record drop in its advertising activity. Analysts were hoping for an increase of 3% for this year 2022., but this one seems out of reach. Youtube even turned out to be among the lowest earners in the google alphabet company.
But this drop is also explained by the tough competition from TikTok, which is taking everything in its path. Youtube's switch to reals has encouraging results, but still far below its Chinese competitor. However, Youtube's strong network effect enabled it not to lose the race. For now, we will have to wait for a future market recovery to hope to exceed analysts' expectations in terms of advertising revenue growth.
Google's margin came under pressure
It's not just the state of the market that's responsible for Google's revenue decline. Moreover, it had to bear the full brunt of the rise in the dollar. It has indeed exerted strong pressure on the operating margin of the company Alphabet, which includes the entire conglomerate of Google companies. This margin has therefore decreased by 8 points percentage compared to last year which was 24.8%.
On top of that, Google hired a lot this year. Workforce growth increased by 24.5% to reach 186,800 employees. There is no doubt that this is going to have a short term impact on Google's revenue. But for this fourth quarter, the company has planned to lower the pace. With some effort to control costs, there is no doubt that the tech giant will be able to recover.
Google Cloud: the new Eldorado driven by cryptos?
However, Google is undeterred and is even investing in the cryptographic sector. It recently partnered with Coinbase to offer crypto payments through cloud services. The offer is expected to work with Bitcoin and Ethereum, the two biggest cryptos in the world.
Breaking 🚨
A deal has been done between #Coinbase and #Google. Coinbase will be shifting some of it's applications from AWS over to Googles' cloud.

We are very excited!🚀
What do you think about this? 🤓https://t.co/9N9TfO2k5v

— Logosunaux Global (@LogosUnaux) October 24, 2022
Coinbase is no exception to the unfavorable backdrop for cryptos. It has had to lay off 18% of its staff since the beginning of the bear market. But the grand plans with Google haven't changed. With this platform, Google hopes to allow its users to pay for its cloud services in cryptocurrencies. It is undeniable that these are gaining ground and that a transition is necessary. With such a service available, Google makes sure to keep a loyal customer base. and establish itself in the crypto world. If you want to learn more about the Google and Coinbase collaboration, go to this page which talks about it in detail.