Billions, and it starts again ? – The universe of cryptocurrencies is constantly evolving and theFTX news is no exception to the rule. The exchange is once again making headlines for having on the one hand recovered a colossal sum of assets and on the other hand confirmed that it is considering a resumption of activities for FTX. shock wave for some, glimmer of hope for others : this probable reopening is already causing ink to flow.
7.3 billion dollars to rise from the ashes
FTX, created by Sam Bankman-Fried, filed for bankruptcy in November 2022. Since this period, withdrawals and deposits have been impossible, the platform has been closed, thus depriving hundreds of thousands of users around the world of access to their cryptocurrencies.
In an April 12 hearing in the United States Bankruptcy Court for the District of Delaware, attorneys for Sullivan & Cromwell representing FTX announced that the company had recovered approximately $7.3 billion in cash.
>> Need to store your cryptocurrency safely? Ledger offers you $20 in BTC for the purchase of a Nano S Plus key (commercial link) <<
FTX: an upcoming comeback?
The lawyers also announced that FTX would consider restarting its operations. This news caused the price of the FTT token to rise more than 112% from $1.32 to $2.80. FTX CEO John Ray had previously considered reviving the bankrupt exchange during a interview in january.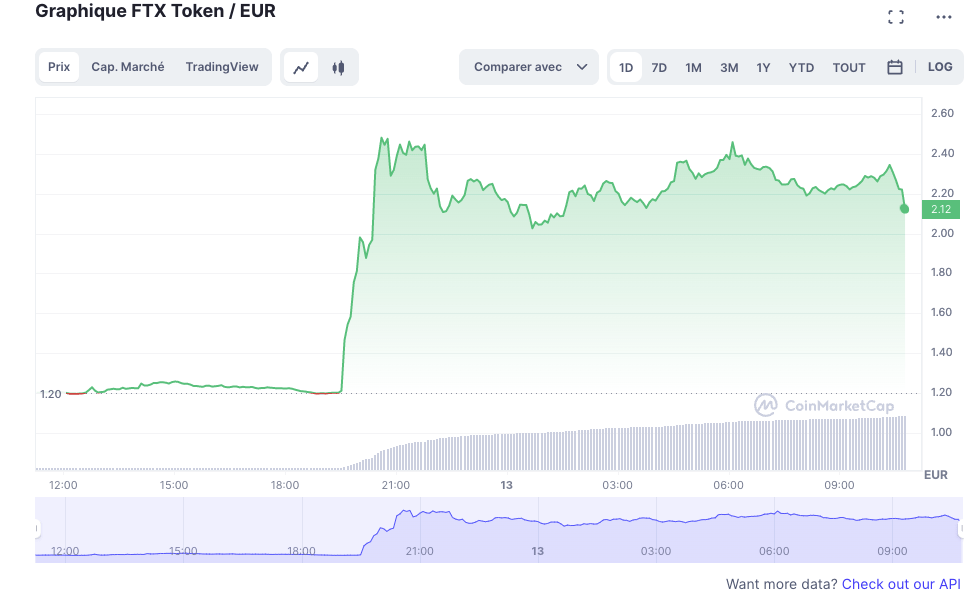 Sam Bankman-Fried meanwhile saw himself, on the sidelines of the hearing, refused a request – somewhat surprising, even absurd – to get FTX's insurance to pay his huge legal fees.
Of lucky few in Europe et others in Japan see a glimmer of hope for the return of their cryptocurrencies, however many faced with the many unknowns in the equation were expectant. However, let us arm ourselves with patience, the various lawsuits surrounding the fall of FTX – accompanied by costly legal costs – are far from over.
In crypto, do not economize on caution! So, to keep your crypto assets safe, the best solution is still a personal hardware wallet. Cherry on the cake, Ledger offers you $30 in BTC for buying a Nano Xand $20 for a Nano S Plus. Do not wait to put your capital in safety (commercial link)!