11h00
4
min read by
Micaiah A.

By choosing to be brutal, does the SEC intend to enchant which person or entity? In any case, the crypto community does not see anything pleasant in his recent actions. Even American politicians are wondering what are they playing Gary Gensler and his team. Next Tuesday, he will have to answer for his actions before Congress.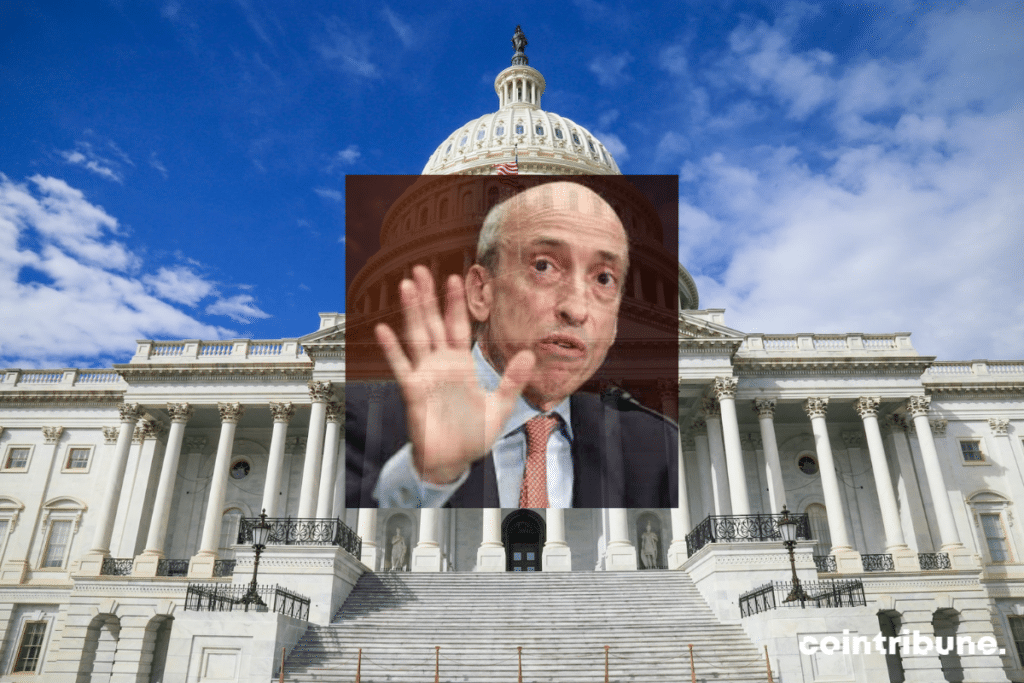 SEC boss summoned to Congress
Gary Gensler and his whole team have been attacking several exchanges like Kraken and Coinbase lately. If some American elected officials have approved this gesture, others like Tom Emmer do not hesitate to pin the boss of this agency at each manifestation of aggressiveness on his part.
According to Bitcoinist, this Tuesday, April 18, Mr. Gensler will appear before the US Congress, in particular the Financial Services Commission, to be heard. He is expected there for:
testify about Securities and Exchange Commission oversight » ;
talk about cryptocurrency regulatory developments and policies;
etc.
Note that the last hearing of an SEC boss before Congress dates from October 5, 2021.
SEC and internal conflicts
Gary Gensler's politics don't sit well with many. But surprisingly, some senior SEC employees disapprove of it. Such is the case of Commissioner Hester Pierce who spoke about the definition of the term "exchange".
« Rather than embrace the promise of new technologies as we have done in the past, we propose here to embrace the status quo, force centralization, urge expatriation and witness extinction new technologies. Accordingly, I do not agree ", she advanced.
The stablecoin on the agenda in Congress
The day after Gary Gensler's passage, the House of Representatives will set about studying a bill to regulate stablecoins in the United States. This project counts provide requirements for payment stablecoin issuers, digital dollar research, and other purposes ».
Also, we will note the intention of Congress to assign the regulatory oversight mission of stablecoin issuers, banks or not, to the Fed.
If this law is passed, any issuer of stablecoins is required to:
have the technical expertise and an adequate governance structure;
and hold reserves in US dollars or treasury bills to guarantee the stability of its assets.
Paxos, which is currently going through a dark period, will it be able to resuscitate the BUSD in the event of compliance with the conditions imposed in this bill? Time will tell us.
Receive a digest of news in the world of cryptocurrencies by subscribing to our new service of newsletter daily and weekly so you don't miss any of the essential Cointribune!
The blockchain and crypto revolution is underway! And the day when the impacts will be felt on the most vulnerable economy of this World, against all hope, I will say that I had something to do with it
DISCLAIMER
The comments and opinions expressed in this article are the sole responsibility of their author, and should not be considered as investment advice. Do your own research before making any investment decision.