The "portfolio diversification" is a commonly used term in the world of crypto investments. If you are wondering what this expression hides and how to implement this technique to your own portfolio, you have come to the right place!
Here, we present this method to you and we share many tips with you to ensure a diversified portfolio and reduce risk, while retaining big opportunities de gain.
The benefits of diversification
The reason most investors tout crypto portfolio diversification is because it greatly reduces the risks on the long term.
Let's take a striking example: let's imagine that you invested only in the LUNA, because this project had many qualities (which was indeed the case). Right now, your wallet would not be not in great condition… oh no.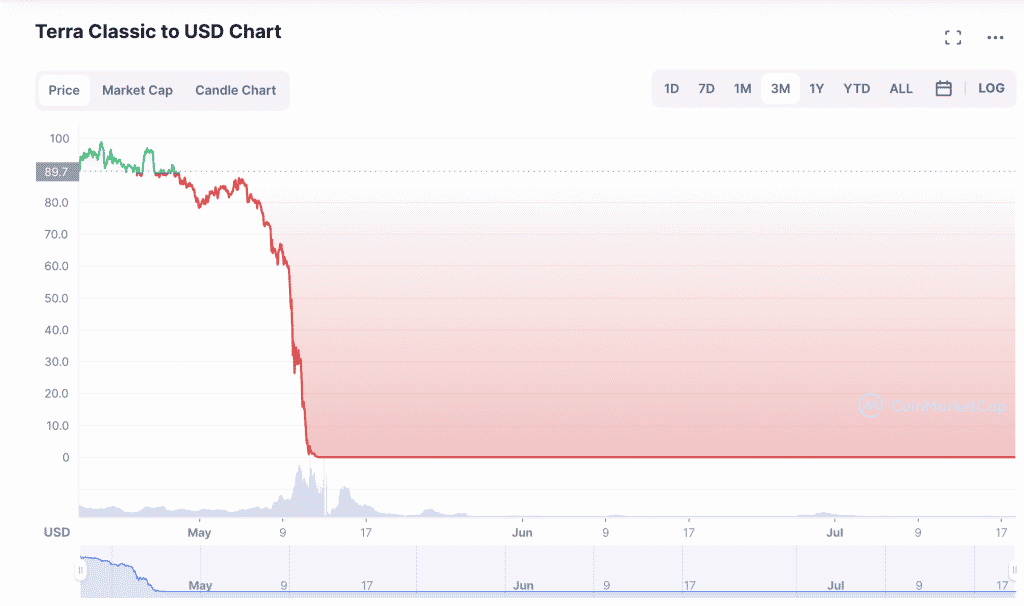 Diversifying your crypto portfolio means ensuring that it can't fall to zero overnight.
Of course, this involves follow a certain methodology and instructions, because diversifying your portfolio while investing only in memecoins will not change much of the problem…
For that, here are some tips to make sure you diversify your portfolio like it should be !
1. Reach different sectors
Believing in a technology and a sector and preferring it to others is commendable. However, in the world of cryptocurrencies or, more generally, of investment, it is important to don't let your emotions dictate your wallet.
Therefore, confining oneself to a single sector or a single technology is not objectively not the best choiceand it's kind of like taking similar risks to a wallet that only depends on a single crypto.
If that sector in question collapses or the technology becomes obsolete, your portfolio risks melt like snow in the sun.
To overcome this, consider investing in different sectors and technologies. Your wallet will thank you in a few years!
2. Diversify risk
Never forget that in the world of cryptocurrencies, and especially in times of bear market, your objective is to "survive" above all.
Only by staying in the game long enough can you profit from the next bull market.
For this, it is important not to not put all your eggs in one basket in terms of risks, and to vary between:
Stablecoins
Blue Chips (Ethereum, Bitcoin)
Moderate Risk Cryptocurrencies
High Risk Cryptocurrencies
Stablecoins and Blue Chips reduce your risk andprovide some stabilitywhile your more daring bets can bring you bigger in the short term.
This balance is necessary if you want stay in this environment.
Wondering what percentage to allocate to each of these categories? It will depend on your profile type and your risk tolerance, which we will discuss immediately.
3. Find your balance: What is your risk tolerance?
The diversification of a crypto portfolio is not rigid and universal rules, but rather case by case.
Indeed, depending on your profile, your available funds and, above all, your risk tolerancethe proportions allocated to different types of assets won't be the same.
So if you're willing to take bigger risks, that means higher potential for gain, but also much greater volatilityin the green as in the red.
A portfolio with such a profile would allocate more of its funds to emerging and promising cryptocurrencies.
Some even prefer to profit from cryptocurrencies by high potential presaleas Battle Infinityfor example.
Either way, you need to know your risk tolerance up front, as this will have concrete impact on the way you invest.
---
For more information on buying cryptocurrencies: