OpenSea has just announced a brand new so-called "professional" platform to its users! This should offer even more powerful tools for trading operations, but above all, offer a marketplace at no cost. An initiative that seems to highlight the competition raging between Blur and OpenSea.
Blur is OpenSea's newest rival and came like a hair in the soup as OpenSea monopolized the exchange market for NFTs. The new Blur platform proudly sports zero fees. It also offers an optional creators' royalty. OpenSea quickly suffered the costs of this aggressive acquisition strategy and is still struggling to keep its clientele.

OpenSea hopes to win back the hearts of its users with its pro platform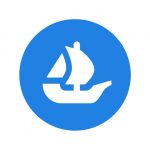 OpenSea Pro should be the workhorse of OpenSea to counter the very low fees of Blur. The new marketplace offers zero fees, as well as an NFT rewards plan for users. OpenSea Pro is an upgraded version of Gem V2, an NFTT market aggregator that OpenSea acquired in 2022.
Today, we're excited to unveil OpenSea Pro (previously Gem v2) – the fastest and most powerful NFT marketplace aggregator in the industry! Some history in the 🧵below https://t.co/bjpBKSyNZo

— OpenSea (@opensea) April 4, 2023
With this release, Devin Finzerthe CEO and co-founder of OpenSea, intends to attract more professional and experienced users in the field of NFT trading. And it looks like OpenSea has learned its lesson and now hosts over 170 NFT marketplaces with platforms like LooksRare and X2Y2 and most importantly, Blur.
Yes, let's remember OpenSea's strategy of offering users zero fees and optional creator royalties if they agreed not to visit Blur. A strategy that will have turned against them and which now seems to be a thing of the past, at least in appearance.
Crypto-assets are a risky investment.
OpenSea Pro: the new Blur killer?
With this new service, OpenSea core platform set to return to original 2.5% fee. It will now be necessary to go to OpenSea Pro to be able to benefit from the same advantages as what Blur can offer.
In terms of creator royalties, OpenSea Pro will maintain its model which requires a minimum royalty of 0.5%. This is undoubtedly what will differentiate OpenSea from Blur in the future, which makes royalties non-mandatory to it. On OpenSea, sellers will be subject to this minimum fee, but can choose to pay more to creators. This remains all the same low, when we know that in general, a creator can receive between 5 and 10% on the secondary resale price.
Blur got ahead with its BLUR token
Even if OpenSea is trying somehow to catch up. The new BLUR tokens have had the expected success. Users were lured in by a hefty $200 million airdrop that did a massive marketing stunt to the platform. On the OpenSea side, users will not, for the moment, have the opportunity to take advantage of a token native to the platform, but will have rewards in the form of NFTs.
And OpenSea lost first place in terms of trading volume in the NFT market against Blur, this new platform could rebalance the balance. With its NFT reward system, the platform stands out from Blur on certain points. This one therefore avoided making the mistake of copying Blur's service innovations in a stupid and malicious way. and offers an interesting alternative to the latter.
If Blur's figures are impressive ($1.3 billion against $424 million for OpenSea), the activities on the platforms are suspect. It seems like many traders carry out resale operations of NFTs for the sole purpose of generating BLUR tokens.
Also discover our tutorial pour buy nfts.
---
Source : OpenSea Twitter
---
On the same subject :