Japanese gaming giant, Tokyo-based Digital Entertainment Co. Ltd, has just announced that it is offering 13 new positions as part of its web3 and metaverse expansion.
Looking for new talents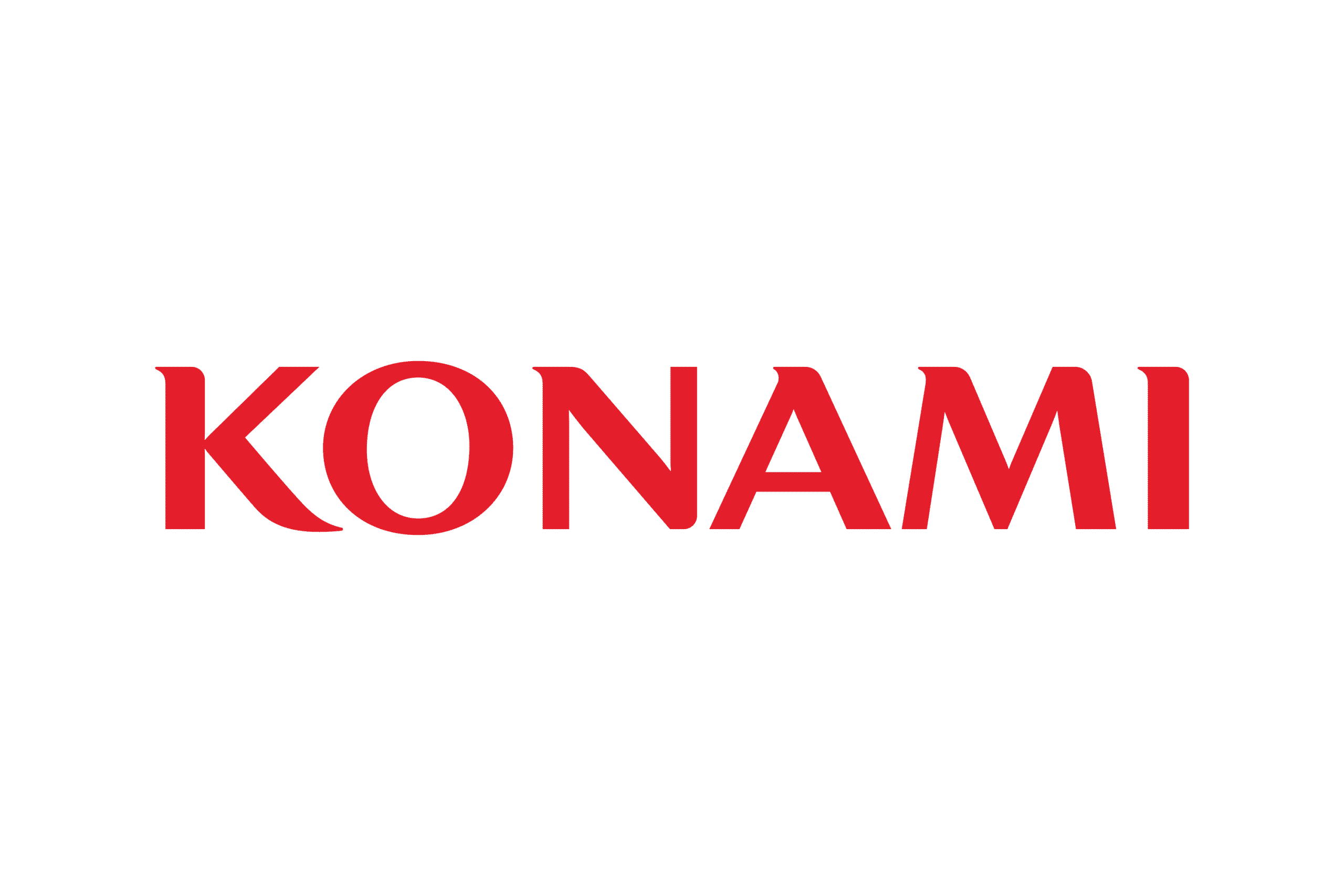 Konami will soon launch a service allowing players to exchange non-fungible tokens (NFT). This, on a distribution platform based on the blockchain. In a press release, the Japanese game company confirmed that 13 positions were to be filled within its team.
System engineer, project manager, programmer, designer, project manager, etc. : the positions are as diverse as they are varied and Konami intends to expand its talent pool by cryptocurrencies and in NFT. Recruitment is ongoing and successful candidates will work on a unique digital item distribution platform. Note that the platform will comply with the Japanese directives governing blockchain games. Remember that the Japanese giant has started for mission to develop web 3including the metaverse, as well as a new NFT marketplace.
Cryptocurrency investing is offered by eToro (Europe) Ltd as a PSAN, registered with the AMF. Cryptocurrencies are very volatile. No consumer protection.
Big developments to come
Note that Konami is not the first to take an interest in web3 and to offer them job vacancies in the sector. Several major Japanese game manufacturers have indeed chosen to take an interest in web3 technology. and incorporate it into their games and intellectual property. On October 13, the Japanese giant officially announced on its social networks that it was recruiting new talent. This, for the construction of systems as well as for the development of services related to future platforms metaverse and web3.
At the same time, the company said it also conducts research and development activities. This, with the aim of integrating the latest web3 technologies into its games and content. It also confirmed that it plans to develop an NFT exchange platform. This would allow players to trade their in-game digital assets with ease.
A controversial choice
Over the years, Konami has become known to mainstream gamers for publishing famous franchises. These include the famous game Metal Gear Solid, but also Castlevania, Dance Dance Revolution Or Frogger. He then extended his services to the world of e-gaming and non-fungible assets.
The Japanese giant notably launched, last January, a collection of NFTs to celebrate theanniversary of its Castlevania franchise. The collection sold out in record time, strengthening it in its objective to develop a more complete offer, hence the current recruitment.
However, the major initiatives of Konami, like most of the traditional game companies that have chosen to enter the NFT market, are not to everyone's liking. Indeed, at the start of the year, many fans of traditional games expressed their disapproval against these changes.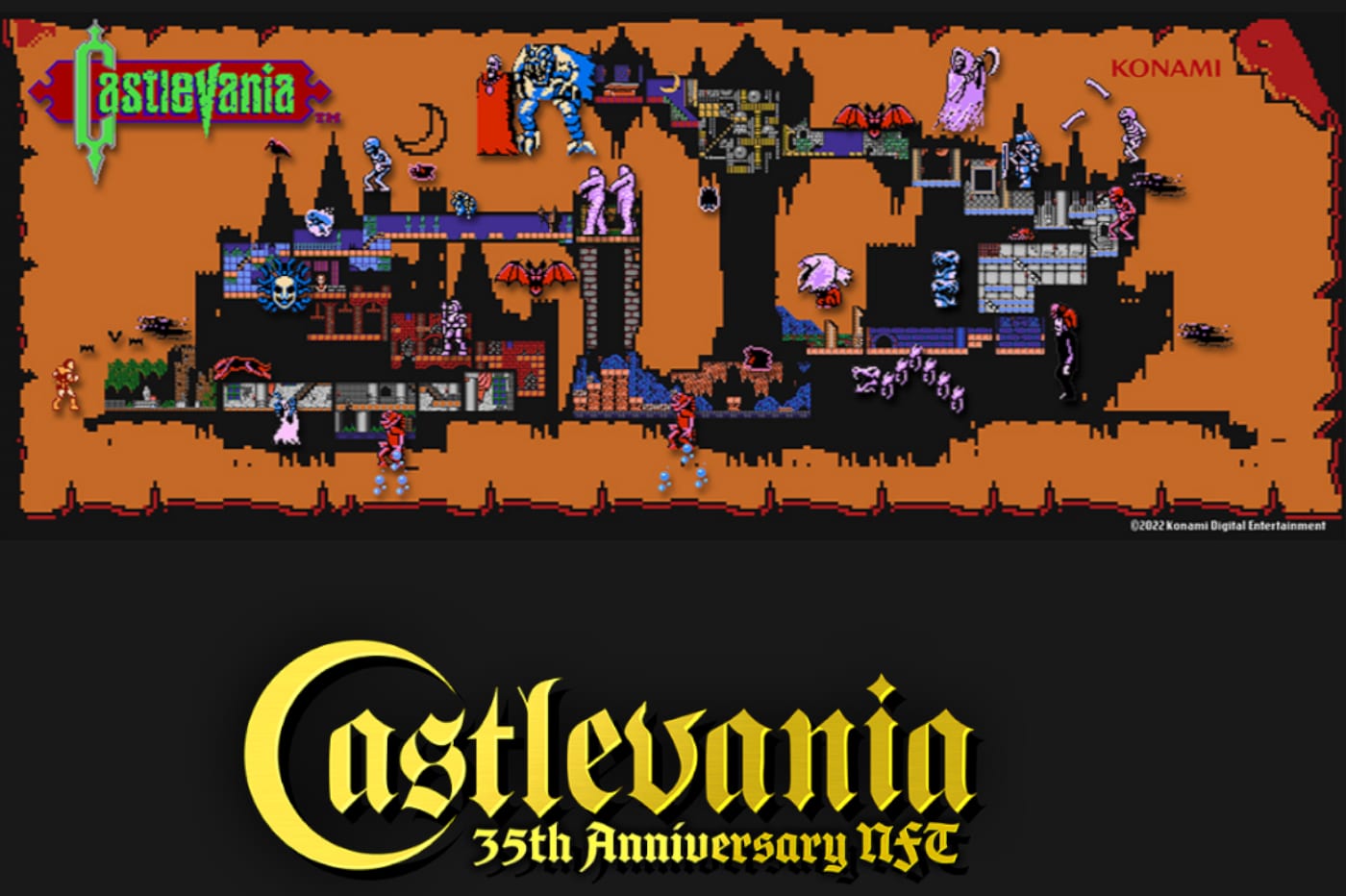 Critics are flying everywhere
According to traditional gamers, if they over-commit themselves to the development of NFTs, developers risk neglecting the development of traditional video games. Indeed, they know that by engaging in the expansion of their web 3Konami could not be on all fronts.
The Quartz platform, a subsidiary of Ubisoft, is a good example. It has indeed attracted the wrath of gamers at the beginning of the year. Yves Guillemot, CEO of Ubisoft, notably returned to the subject last month. He also said that the company's enthusiasm is still there, but that it has been in "research mode" since the beginning of the year.
For some gamers, his foray into the NFT space, as for other developers of his ilk, is nothing more than a way to get rich. For others, it runs counter to environmental concerns. It would indeed appear that the proof-of-work mining process used to mint NFTs is not environmentally friendly. However, it should be remembered that since the network Ethereum has moved on to proof of stake, these concerns can be put aside. At least, in part.
Recall that NFT sales fell sharply. This coincided with the cryptocurrency bear market. just on Opensea, sales have fallen by more than 99% in recent months. This, compared to their record level of 400 million noted at the beginning of the year.
In a policy speech earlier this month, Prime Minister Fumio Kishida also announced that Japan will invest more in NFTs and metaverse. Enough to boost the enthusiasm of e-gaming game companies. For Konami, whose market capitalization amounts to approximately 6.3 billion dollars, this is a boon, it only remains to find the best talents to accompany it in this adventure. Note that the share price of Konami Group Corporation has gained 4.38% in recent days. And this should increase even more after the development of its web3.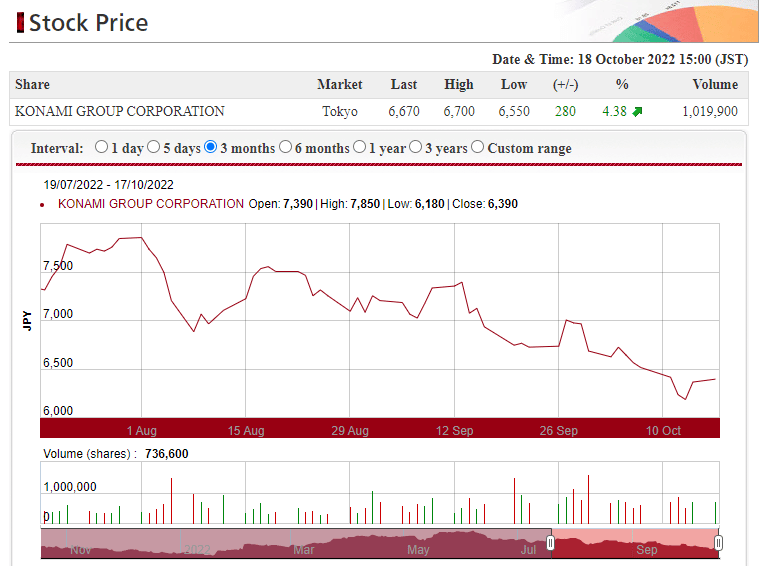 ---
On the same subject : NFT games only scratch the surface of possibilities according to Animoca's Yat Siu