The European Parliament has finally passed the EU Digital Identity Wallet Act. Introduced in 2021, this measure is mainly aimed at protecting the digital identity of citizens of the European Union.

Towards a new digital identity wallet?
European lawmakers have made good progress on digital issues, the future of the internet with the pseudo introduction of the EU-wide digital identity wallet. This vote will allow the initiative to be the subject of interinstitutional negotiations. In February, the European Union wondered about the use of ZK proofs for digital identification.
On March 15, the European Parliament voted in favor of a mandate to discuss with EU Member States the revision of the new framework for theEuropean digital identity (eID). The vote resulted in 418 votes in favor of the initiative, 103 votes against and 24 votes abstaining.
According to lawmakers and following the approval of this revision, the Council of the EU is now ready to start discussions on the final form of the legislation. During the negotiations, Parliament's position will be based on the amendments adopted by the committee for industry, research and energy (ITRE) in February.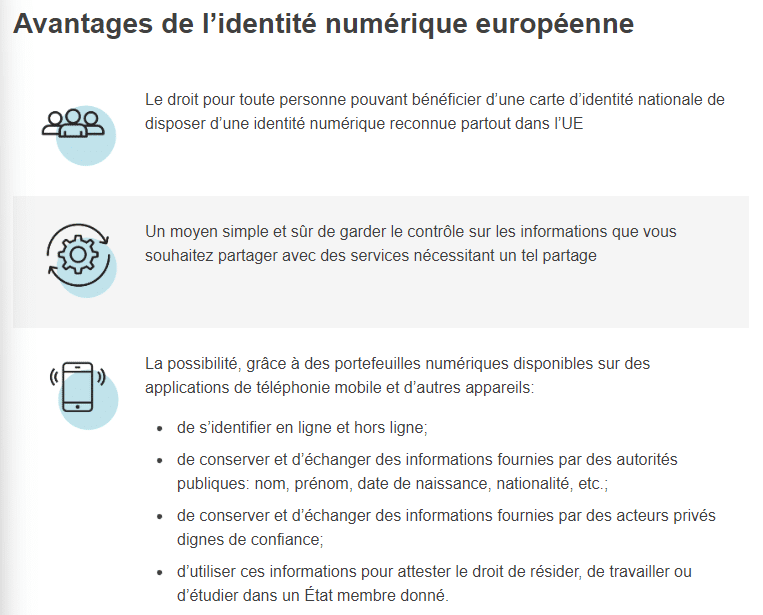 Already discussed at the beginning of the article, the ITRE has included the standard zero-knowledge proofs (zero-knowledge proofs or ZK proofs) in its amendments to the eID. These technologies will allow EU citizens to have full control over their identity data. In a statement, the European Parliament said:
The scheme would allow citizens to identify and authenticate themselves online — via a European digital identity wallet — without having to resort to commercial providers, as is the case today — a practice that has raised trust, security and privacy concerns.

This system would allow citizens to identify and authenticate themselves online, via a European digital identity wallet. Users will no longer need to resort to commercial intermediaries as is the case today. This practice still often raises concerns about trust, security and privacy.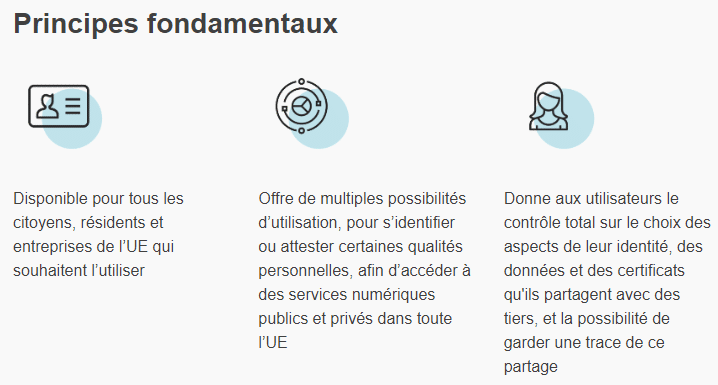 Presented in June 2021, the proposition eID aims to create a European digital identity and a dedicated digital wallet for EU citizens and businesses. The "European Digital Identity Wallet" (EDIW), not to be confused with a crypto wallet, will allow people and businesses in the EU to store identity data (names, addresses, etc.). It will also store digitized documents, such as bank account data, birth certificates, diplomas and other documents, for use abroad.
---
Source : European digital identity
---
On the same subject :