20:00
9
min read by
Nicolas T.

What are the ideal operating conditions for an antminer? What should you regularly check?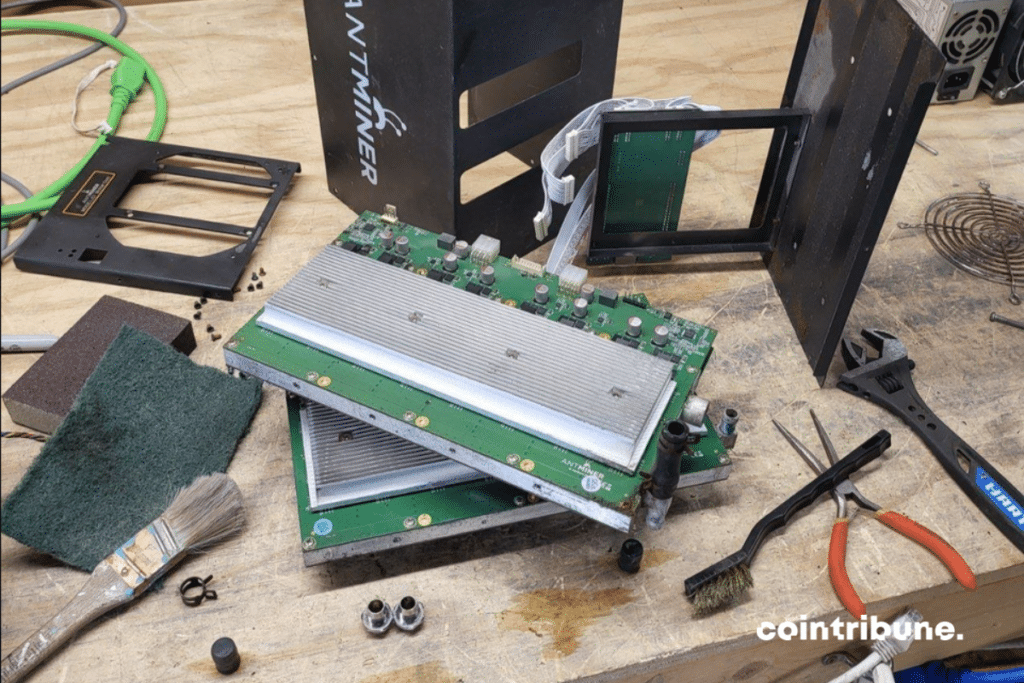 What to look out for when owning an antminer?
Maintaining your antminers well offers stable performance as well as an extension of their lifespan. An antminer should be regularly checked to verify that:
The hashrate does not show a deviation of more than 5 or 10% compared to what is expected. Otherwise, it means there is a problem somewhere.
The temperature of the ASICs should preferably be between 70°C and 80°C. The lower the temperature of an ASIC, the less electricity it consumes.
[Les tests du mineur cathedra montrent toutefois que la température des ASIC ne devrait pas descendre en dessous de 40 °C. « En dessous de 40 °C, la vitesse de hachage devient instable/erratique », écrivent-ils. Ne manquez pas notre article sur les recherches de cathedra : Régler son antminer aux petits oignons]
The ambient temperature is as low as possible. Between 10°C and 30°C for optimal conditions.
The temperature of the control board is below 90°C.
The pool connection speed.
Antminers fans and room ventilation filters.
A simple reboot (stopping for two minutes) may be enough to fix some problems. Improving air circulation can fix others. In other cases, it is necessary to carry out its small investigation.
The good practices described here are largely inspired by this article from minerdaily.com.
Ventilation and humidity
Antminer cooling fans often fail. They must be replaced by original fans. Or make sure that the fan moves a sufficient volume of air.
That said, some amateur miners adopt special high-performance fans that also make very little noise. However, this type of fan is much more expensive. The game can be worth the effort if you recover heat to heat your home.