The Ethereum co-founder's blockchain has been giving us a nice boost in the markets for the past 3 months. And more recently, Cardano is recovering after its flash drop that took place between March 9 and March 12.
Since then, ADA has never ceased to please us with a booming course. Better still, an important resistance located at 0.37 dollar was crossed and presaged, then, that ADA should continue to rise in value. But beware, a few clouds cloud these optimistic forecasts.

Cardano (ADA): the crypto struggles to cross the next resistances
And ADA has shown us a nice evolution over the last month, the crypto appears to be struggling to clear the resistance level located at $0.3894. However, the crypto rose as high as $0.39 numerous times, before always falling back. Several unsuccessful attempts which may suggest that ADA is not yet ready to continue its soaring price.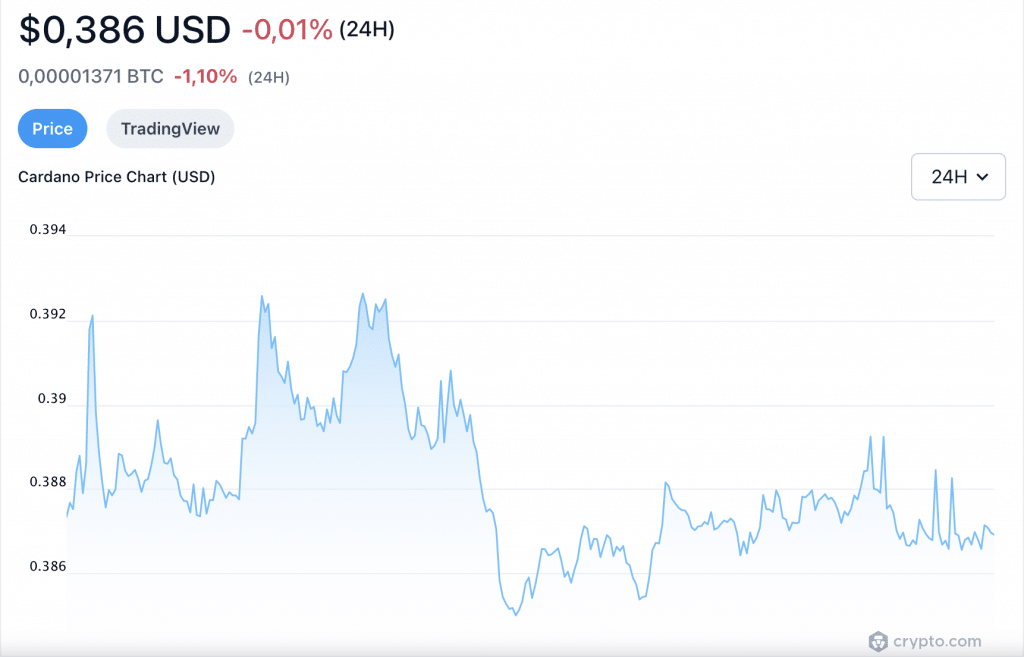 And that's not all, the indicators are not as good as one might think. Despite price being well above most of its moving averages, ADA is seen to be experiencing less volatility since April 6, 2023. ADA's ascent seems to be slowed down with increasing selling pressure.
An observation that could however be thwarted by ADA validation above $0.3894 in the next few hours!
Cryptocurrency investing is offered by eToro (Europe) Ltd as a PSAN, registered with the AMF. Cryptocurrencies are very volatile. No consumer protection.
Le Relative Strength Index (RSI) avce un score penchant vert le surachat
The RSI is a very useful indicator that shows whether an asset is overbought or oversold. For the case of ADA, it displays a score of 60 according to data from Trading View. As a reminder, a score of 70 or higher indicates an overbought state while a score of 30 or lower indicates an oversold state.
If an RSI of 60 is far from being catastrophic, it nevertheless suggests that ADA is slowly but surely heading into an overbought state. If so, that would mean that the price of his token is higher than what it is actually worth. A period of overbought is often quickly succeeded by a selloff of the asset.
Will ADA continue to appreciate?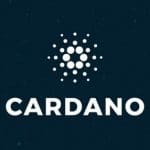 A question that will depend on the period of time taken by the observer. In the short term, ADA is more likely to experience a slight decline in value with increasing selling pressure. The multiple rejections at the $0.3894 resistance appear to indicate that the crypto should now be heading for further decline.
On the other hand, investors holding the Cardano token should see the thing differently. Charles Hoskinson's Blockchain benefits from a market that is gradually recovering from the scandals that occurred in 2022. For those most interested, view our article which tells you how buy Cardano.
Cardano: a blockchain dApps in line with the current challenges of the crypto market
ADA presents a curve in constant increase since the beginning of the year with good prospects for evolution. Cardano has the big advantage of being a flexible blockchain and which allows frequent updates, unlike Ethereum.
Want to get to know #Cardano a bit more?

Have a read through the key features 👀
👇👇👇 pic.twitter.com/8Zt9AVUWL6

— Cardano Foundation (@Cardano_CF) April 4, 2023
The latter is intended as ideal for the creation of dApps. A bet that should bear fruit since the crypto world seems to be taking the path of mass adoption with applications increasingly focused on acquiring customers from more traditional markets.
Whether in the field of Web3 games or DeFi apps, Cardano is a blockchain of choice for the development of these applications. With such elements on the table, Cardano seems on track for a positive development over the next few months.
If you want to learn more about good Web3 projects, check out our top crypto games from the moment !
---
Source : Cardano's Twitter
---
On the same subject :