11h00
3
min read by
Evans S.

The Bank of England is advocating for similar regulation between stablecoins and fiat currency. According to Andrew Bailey, Governor of the institution, it is essential to guarantee the value of stablecoins and support financial stability.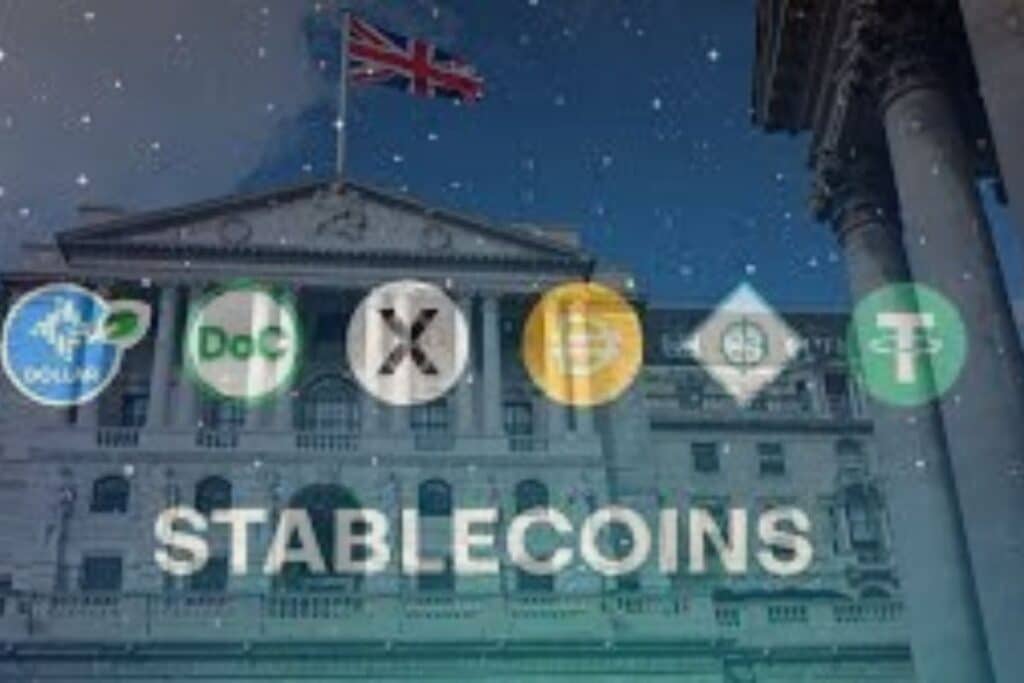 The need for strict regulation for stablecoins
While the bad times continue for stablecoins, Andrew Bailey highlights that they must offer unquestionable value to users and have the same attributes as real money. This could ensure their functioning as monetary entities of this nature.
Andrew Bailey argues that regulators should consider adequate liquidity provisions to weather banking disasters and assaults on financial institutions, as happened recently with the Bank of Silicon Valley. Following this collapse, an investor saw 2 million dollars evaporate in the space of a few moments.
Although some deem the Bank of England unfit to create a CBDC, it is scrutinizing the rise of digital currency. The objective is to determine whether the issuance of a central bank digital currency (CBDC) is necessary. This would anchor the values ​​of all forms of money, including emerging digital forms.
Regulators face the challenge of stablecoins
Regulators have been debating the regulation of stablecoins for many years. However, they do not reach a consensus on the provisions to be put in place in order to safeguard the interests of investors.
The regulatory perils for the cryptocurrency market are tangible and threaten to upend the established order.
Kristin Smith argues that US watchdogs are paying increased attention to illicit uses of stablecoins. On the other hand, they are less concerned with their daily use as a digital currency.
Jeremy Allaire, the CEO of Circle, has issued a solemn warning about ineffective banking policy and suffocating regulation of crypto businesses. Mr. Allaire calls on policymakers to develop a pragmatic strategy to help the United States maintain its leadership position in blockchain technology, before the fateful hour strikes!
The problem of regulating stablecoins remains difficult and undecided. The authorities, such as the Bank of England, advocate a rigorous regulatory framework to safeguard investors. Nevertheless, it is crucial to strike a balance so as not to hinder technological innovation and to determine the institutions best able to regulate these digital assets. Other protagonists, for their part, do not wait long and defy the regulations to satisfy their customers.
Receive a digest of news in the world of cryptocurrencies by subscribing to our new service of newsletter daily and weekly so you don't miss any of the essential Cointribune!
Fascinated by bitcoin since 2017, Evariste has constantly researched the subject. If his first interest was in trading, he is now actively trying to understand all the advances centered on cryptocurrencies. As a writer, he aspires to consistently deliver high-quality work that reflects the state of the industry as a whole.
DISCLAIMER
The comments and opinions expressed in this article are the sole responsibility of their author, and should not be considered as investment advice. Do your own research before making any investment decision.