12h00
3
min read by
Ariela R.

Ripple has been developing a payment and exchange network for several years. In the fintech world, it is known for its various liquidity solutions as well as its cross-border money transfer services. To further satisfy its customers, Ripple is launching its "liquidity hub". Above all, this platform will allow companies to fill the crypto liquidity gap.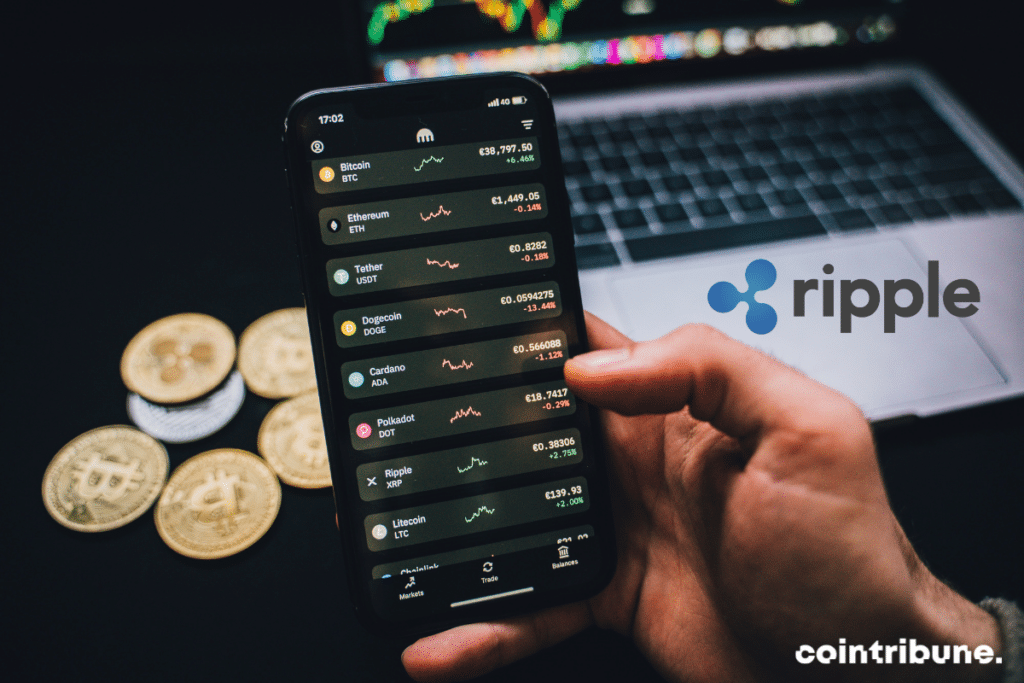 Le « Liquidity hub » de Ripple
Despite the tumultuous legal case pitting it against the SEC, Ripple continues its progress. It has just launched the "Liquidity hub" on April 13. It is a solution aimed at providing companies with an easy and transparent way to manage their modern crypto cash needs. It is available to the public after a successful pilot last year.
According to Ripple's statement, the Liquidity hub supports a variety of digital assets. It connects businesses to a set of liquidity locations. The goal is to get optimized pricing via intelligent control algorithms.
What will this new liquidity platform bring to businesses?
Above all, Ripple's liquidity hub eliminates the need to pre-fund capital positions to find liquidity or to carry out transactions. This service more explicitly allows companies toaccess digital assets in one place.
As it is a turnkey solution, it is designed to make it easier to source digital assets from a wider crypto market. Thanks to the liquidity hub, companies will be guaranteed to find an optimal pricing of digital assets. Enough to protect them from market instability and price fluctuations.
Ripple's Liquidity hub also allows companies to reduce costs and free up trapped capital. By optimizing crypto pricing and liquidity across asset pairs, businesses can indeed save on high-volume trades.
Ripple's Liquidity hub gives companies a competitive edge in a crypto-focused multi-asset future. It remains to be seen whether this will really interest them.
Receive a digest of news in the world of cryptocurrencies by subscribing to our new service of newsletter daily and weekly so you don't miss any of the essential Cointribune!
My name is Ariela and I am 31 years old. I have been working in the field of web writing for 7 years now. I only discovered trading and cryptocurrency a few years ago. But it is a universe that interests me a lot. And the topics covered within the platform allow me to learn more. Singer in my spare time, I also cultivate a great passion for music and reading (and animals!)
DISCLAIMER
The comments and opinions expressed in this article are the sole responsibility of their author, and should not be considered as investment advice. Do your own research before making any investment decision.