Ripple wins a battle, but not the war – For several years, the Ripple organization, issuer of the XRP token (6e crypto market capitalization), leads a arm wrestling with the SEC (Securities and Exchange Commission). However, in this fierce fight, the Ripple company has just got its hands on precious papers. Documents that could well tip the scales in their favor. Explanations.
Ripple deals a direct blow to the SEC
It was Stuart Alderoty, Ripple's general counsel, who announced it this Thursday on Twitter. A victory that follows a 18 month battle in order to get hold of the documents Hinman ". These internal emails concern among other things the highly publicized speech of this former director of the SEC in 2018, against Ripple. It accused Ripple of issuing and selling its XRP tokens without first registering them as securities (securities), and therefore as a financial security.
At the time, Hinman said Bitcoin et Ethereum sufficiently decentralized, thereby removing them from federal securities regulation. With support, very thin arguments, it is true. Since then, Ripple has been fighting for XRP to be considered as such in turn. Which would de facto invalidate the SEC's accusation. Managing to get hold of the documents that Hinman used to write his prosecution speech is rightly considered a great progress by lawyer Stuart Alderoty and Brad Garlinghouse, CEO of Ripple.
"Over 18 months and six court orders later, we finally have the Hinman documents (internal SEC emails and drafts of that dastardly 2018 speech). Although they remain confidential for now (per the request of the SEC), I can assure you that our efforts were well worth it to obtain them. »

Stuart Alderoty, avocat de Ripple
>> Come get exposure to Bitcoin alongside Binance, the industry leader (commercial link) <<
Indeed, so far the SEC seems to be favoring two big winners among our crypto darlings, Bitcoin and Ethereum, the two largest market caps. The SEC judges them sufficiently decentralized so as not to consider them as financial securities issued by a legal person. Bitcoin and Ethereum therefore possess the convenience status, that is to say basic products in the same way as wheat. This is currently not the case with Ripple's XRP. And the challenge of these newly obtained documents will be for the lawyer Alderoty to succeed in bringing the SEC into default on this thorny question of status.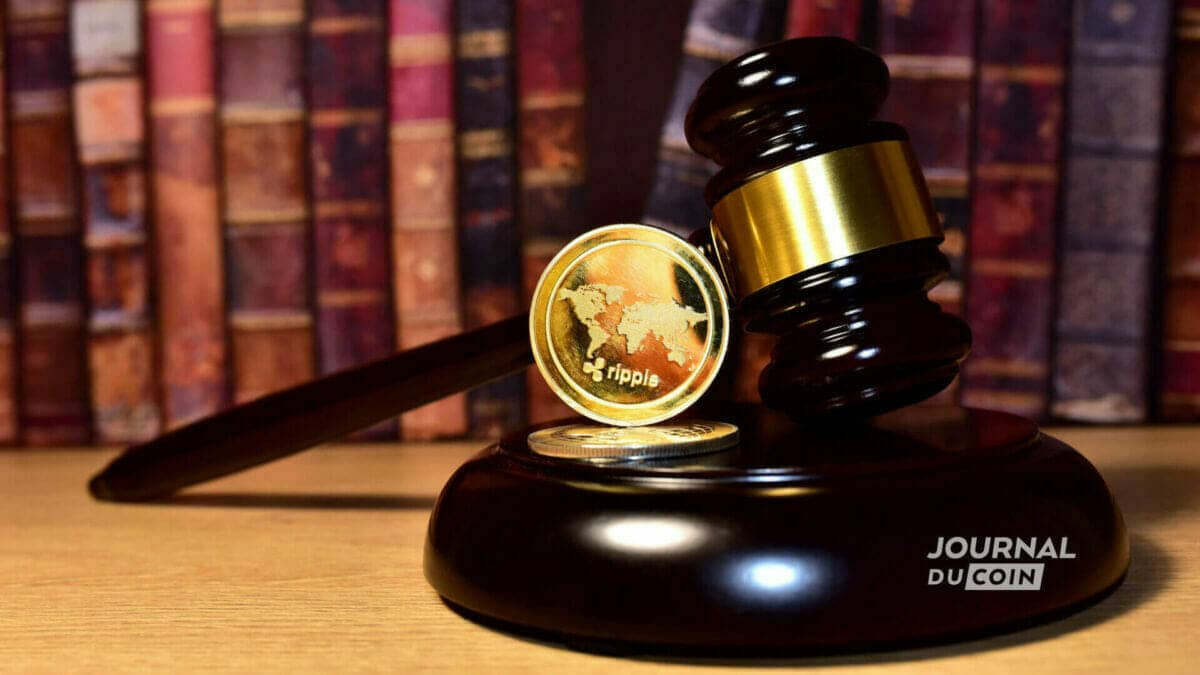 It must be said that the SEC maintains the blurry towards this regulations on cryptos. Which finally allows her to assign the cap she wants, financial title or convenience, to this or that cryptocurrency. On the other hand, no one can deny the decentralized qualities of Bitcoin and Ethereum. Although there are still some aspects of centralization, even on bitcoin.
This is the difficulty of imposing already established rules on a new UFO unlike anything existing, crypto. Rather than making a square fit into a circle, it is likely that the best solution is to build a whole new framework, stack in the right shape to regulate this strange and unknown cryptographic entity. No one knows what outcome will take the bitter fight between Ripple and the SEC, but no doubt that we are not at the end of our surprises with the crypto regulations.
In France, at least things are clear! Registration with the AMF, PSAN status, the CZ platform is in the nails. Run to register on BinanceTHE absolute benchmark for crypto exchanges (commercial link).