0h30
4
min read by
Fenelon L.

SHIB, the meme-inspired crypto has managed to seduce Binance. The Exchange has decided to take it out of its innovation zone and place it in the category of projects with high potential for growth and sustainability. This gesture of confidence may well further strengthen SHIB's position in the market and encourage investors to take a closer look at this crypto.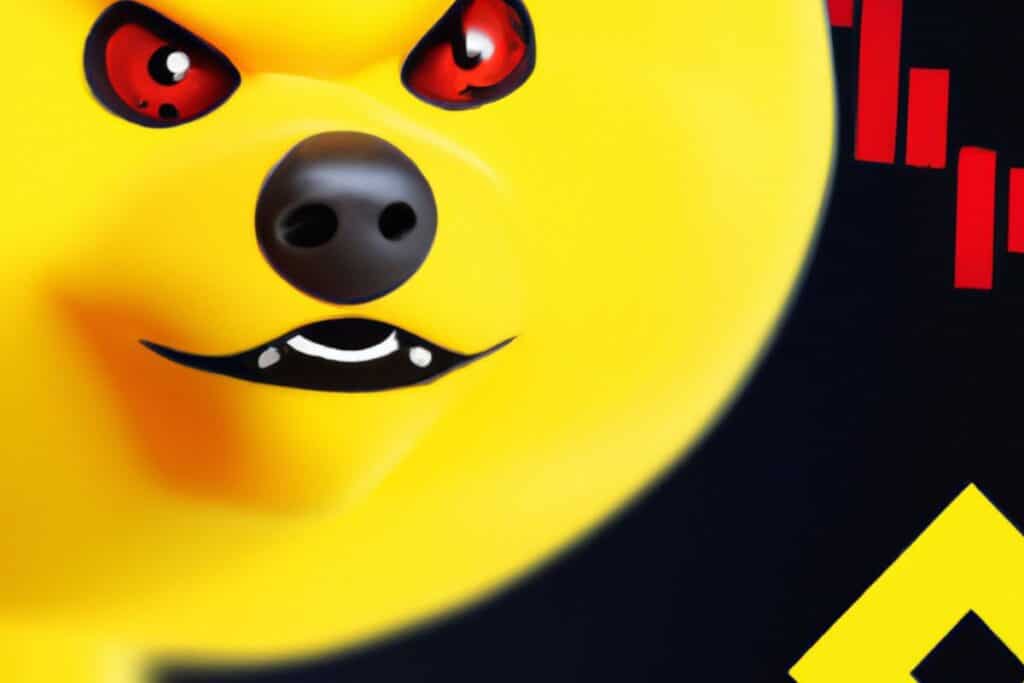 Binance confident in the future of Shiba Inu
Binance has just announced the exit of Shiba Inu from its innovation zone to place it among the projects with high potential for growth and sustainability, alongside Frax Share (FXS), Trust Wallet Token (TWT) and 1 inch ( 1INCH). And this, from April 18. This decision demonstrates the Exchange's confidence in these projects.
Indeed, the " Zone d'Innovation of Binance is a section of the platform that offers the possibility of trading cryptocurrencies safely while waiting for them to be tested and validated. Thus, these projects can launch themselves in the market and gain exposure in the hope of obtaining the approval of the Exchange.
As one of the most popular meme-inspired cryptos, SHIB has already garnered attention and investment from many users. Binance's move could ensure that cryptocurrency is now taken seriously and be an opportunity for investors looking for promising projects.
In addition, Binance reassured users about the impact of this decision on other token-related services. Thus, he reaffirmed his commitment to transparency and sustainable growth in the crypto ecosystem.
Binance regularly conducts reviews to identify quality projects that meet high standards such as:
The commitment of the team,
Trading volume,
Liquidity,
Network stability, d
Contributions to the crypto ecosystem and
development activity.
Thus, SHIB's exit from the Binance Innovation Zone highlights the quality and sustainability of this project. This is further proof that Binance only lets the most serious projects into its list of trustworthy assets.
Enough to strengthen its position as a SHIB on the market!
Binance now considers the meme-inspired cryptocurrency SHIB as a trusted asset. This decision could strengthen its market position and attract new investors. Currently, SHIB ranks 14th with a market cap of $6.7 billion, just above BUSD.
Since Shibarium's announcement, technical indicators for the digital asset continue to show a bullish trend. Although the 24-hour trading volume has recently shrunk by around 2%, it is still close to $300 million.
All in all, SHIB's exit from the Binance Innovation Zone adds to the Shibarium craze. This information could have a significant impact on the price of SHIB in the crypto market. Let's keep a close eye on the development of this cryptocurrency!
Receive a digest of news in the world of cryptocurrencies by subscribing to our new service of newsletter daily and weekly so you don't miss any of the essential Cointribune!
Passionate about Bitcoin, I like to explore the intricacies of blockchain and cryptos and I share my discoveries with the community. My dream is to live in a world where privacy and financial freedom are guaranteed for everyone, and I firmly believe that Bitcoin is the tool that can make that possible.
DISCLAIMER
The comments and opinions expressed in this article are the sole responsibility of their author, and should not be considered as investment advice. Do your own research before making any investment decision.