The bitcoin market continues to decline. Bitcoin (BTC) is currently trading at $20,908, slightly over its all-time high from the 2017 bull market.
It would be a dam rupture if BTC fell below this demarcation line. After all, the cryptocurrency has never closed below the previous bull market's all-time high. Celsius's liquidity bottleneck, as well as the panic selling that has accompanied it, are among the reasons for the sale.
But you don't want to paint the devil on the wall, because BTC is about to enter absolute purchasing territory when it comes to on-chain data. In fact, digital gold is currently more oversold than it has ever been.
The entity-adjusted dormancy flow is at 149,000, which is the lowest it's ever been. According to market researcher Jan Wüstenfeld of BTC-ECHO, the indicator reflects "basically speaking […] the link between market cap and spending behaviour on-chain."
In the past, the entity-adjusted dormancy flow has shown to be a good bottom signal.
The Relationship Between the Stock Market And The Economy Is Deteriorating.
Previously, the crypto market's sell-offs were always attributed to its stock market linkage. This guiding idea is becoming less and less applicable. Because, according to Coinmetrics data, the correlation to the S&P 500, the world's most prominent stock market index, is decreasing.
The connection is just 0.49 at the time of writing. When compared to the yearly high of 0.8 in May of this year, this is a considerable decrease. In other words, the two asset classes' performance is becoming increasingly disconnected.
The RSI for Bitcoin Is At An All-time Low.
The Relative Strength Index (RSI) generates distinct ground signals as well.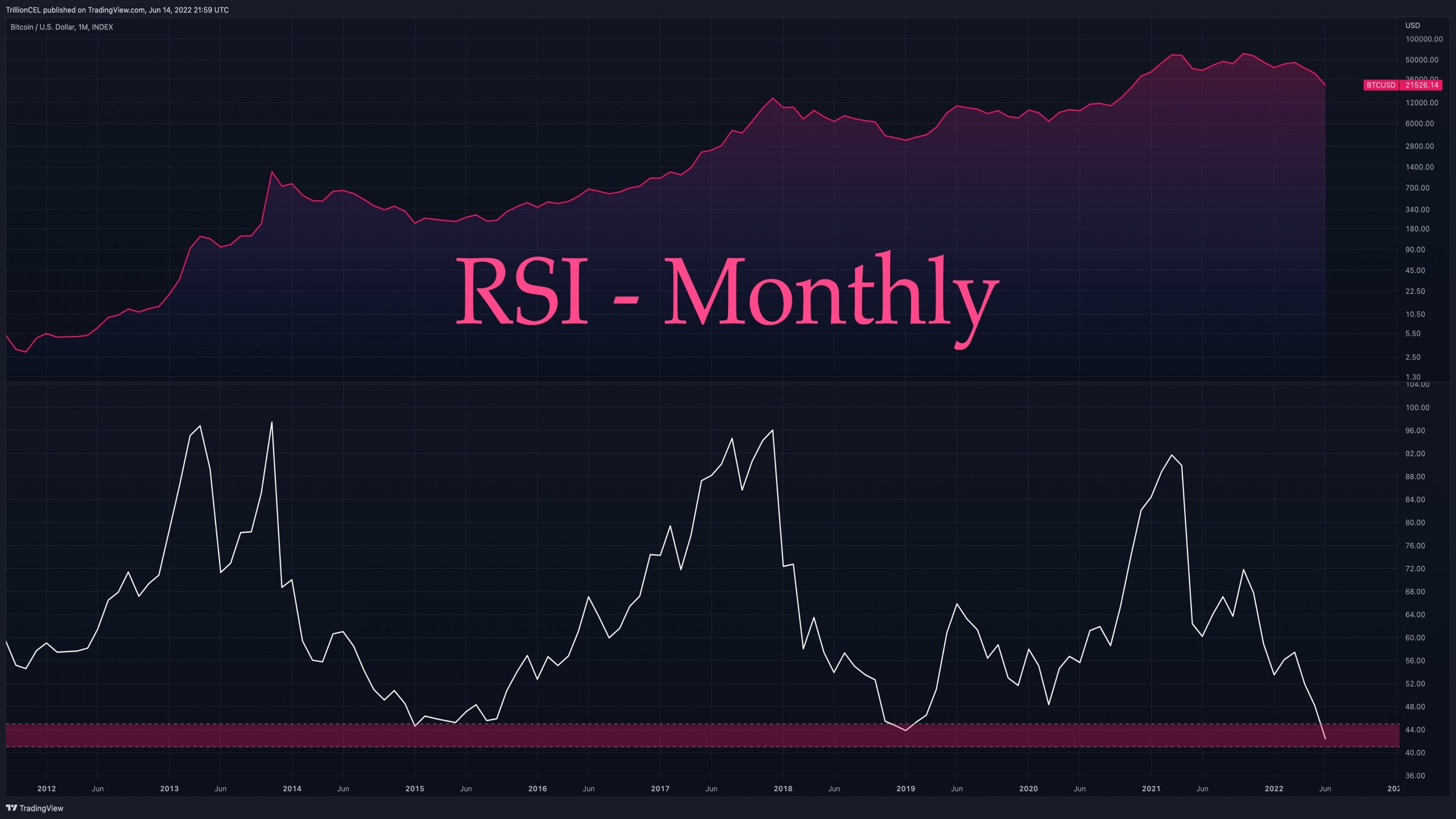 The index is what's known as a "momentum indicator." As a result, it depicts current market dynamics by connecting recent price changes to the medium-term trend. We are currently measuring an RSI of 40, which is considered oversold. This means that the indicator even falls below past Bitcoin soil values.
Despite all of the technical bottom signals, the macroeconomic climate is a fundamental distinction from previous Bitcoin cycles. Because, while trading in the longest macro bull market in recent history over the past 10 years, Bitcoin is currently seeing a fundamentally different economic condition.
To combat inflation, the European Central Bank (ECB) has announced a crucial rate hike of up to 0.5 percentage points. On Wednesday, the Federal Reserve is anticipated to hike interest rates once more. This might cause more market turbulence in the short to medium term, putting pressure on the crypto markets.
Was this writing helpful?