The open-source project Fantom (FTM), just experienced a marked drop in its value this morning. The token has gone from a price of $0.52 to $0.49 today in less time than it takes to tell.
However, some indicators pointed to an upcoming recovery of FTM in the near future.
So what about this statement? with such a stampede from Ethereum's scalable solution? We try to give you some food for thought in this article.

Fantom (FTM): what makes say that the token could increase in the future
FTM has accustomed us this year to strong sensations with a course of sawtooth. Suffice to say that FTM is not reserved for investors who lose their temper quickly as the token is volatile. At this moment, FTM is seeing a 7/8% drop from its price this morning.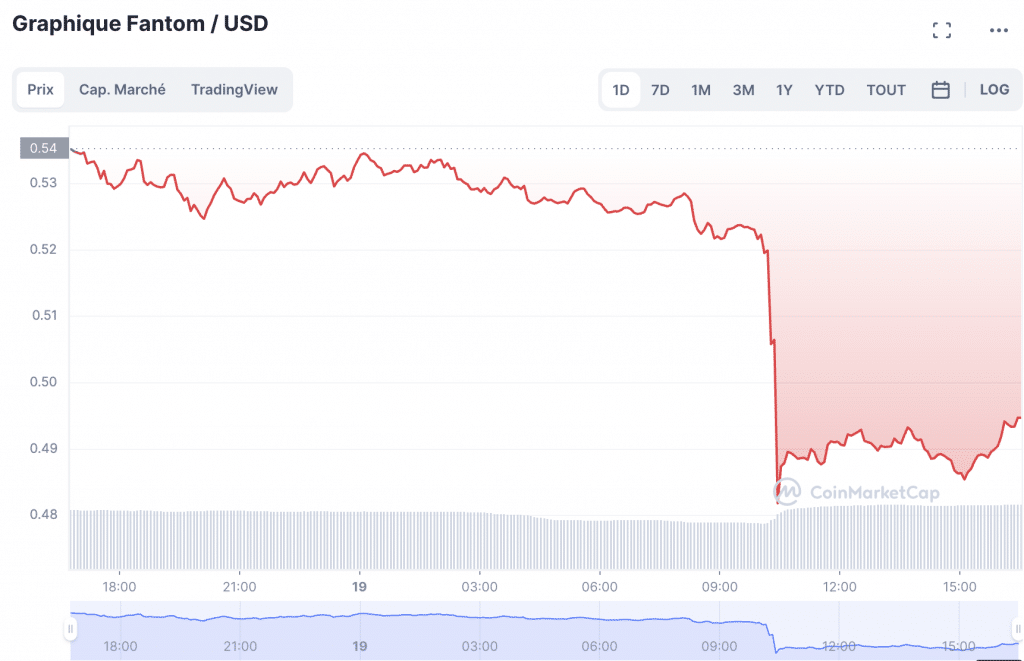 Yet, when looking at the indicators over a longer period of time, they seem to point to a buy advice. I have to say that FTM is currently trading above most of its moving averages apart from those that take a period of 10 days.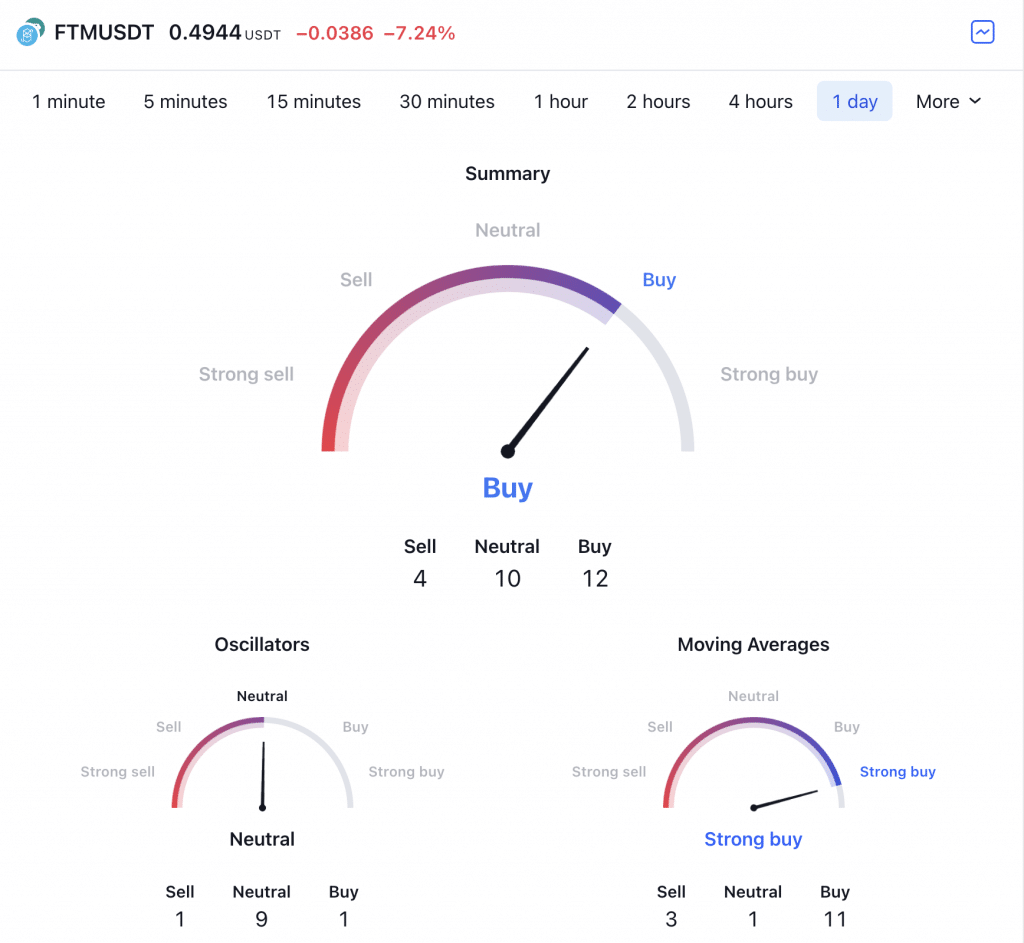 All of this data is taken over a relatively short period of time of 1 day. Looking at these indicators, investors who want to invest in FTM might consider profiting from a rise in FTM.
But what about the situation of FTM since today? And especially, is it still possible that FTM will increase and perhaps double in price in the coming days?
Cryptocurrency investing is offered by eToro (Europe) Ltd as a PSAN, registered with the AMF. Cryptocurrencies are very volatile. No consumer protection.
FTM just lost 8% today. Maybe a hope to buy at the lowest?
FTM apparently hit a glass ceiling today! When we look Trading View, the first level of resistance to overcome for FTM is precisely located at the same level as when the crash began. It looks like FTM has been refused on the upside at the resistance located at $0.5245 according to the Fibonacci pivot points.
It is possible that with this event, the bears (bears) regain control over the course of FTM for a little while. And this estimate seems to be confirmed on today's indicators.
Over a 4-hour period, the RSI (Relative Strength Index) shows a score of 38. This is a score that reflects a state of massive sale of the token by investors.
To make matters worse, momentum is now trending downwith a token that is now below its simple and exponential moving averages until the 50/100 day periods.
However, if FTM's RSI were to break below 30, this might be a signal to buy down, but it's not yet. The RSI is currently the biggest cloud hanging over the FTM token but it could soon come into its favor.
Bulls may regain control soon
However, by reducing the time period to 1 hour, we see that the RSI is 31. A score that is advancing dangerously towards a certain oversold point. With this indicator, we can then hope that the trend is reversed and that FTM resumes its frantic race!

To continue his ascent, FTM will have to overcome the resistance located at $0.5245 to then have the potential to go up to $0.5783!
According to a chart from Trading View, the next level of support is around $0.39 (red line, graph below). FTM could then fall back to this level if its fall continues.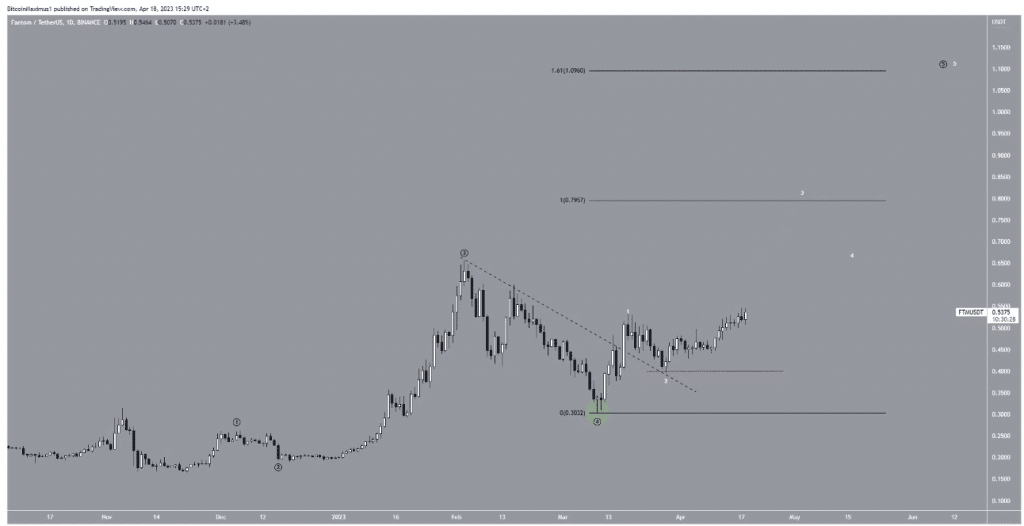 However, the most daring and savvy traders could try to take advantage of this flash drop to invest at the bottom and make big profits! They may even realize a gain of X2 if FTM breaks several crucial resistances up to $0.80!
To follow all the news around the crypto worldfollow crypto news on Cryptonaut.
---
Source : CoinMarketCap, Trading View
---
On the same subject :