The price of the LINK token has reached its lowest level in three years at $5.06 on June 6. However, its downward curve seems to be coming to a halt as, after finishing two consecutive months in the red, LINK may have finally found a bottom at $5.
Recent activities from whales indicate that they seek to take advantage of the decline before a possible price increase.
Chainlink network whales resume operations
Over the past few days, the blockchain Chain link witnessed a significant increase in whale activity. Indeed, after roughly three months of watching the token decline in value, large institutional investors in the Chainlink network have started betting big on its native LINK token again.
🐳 The amount of #Chainlink whale transactions has hit a 2023 high as prices fell to a 3-year low $5.00 this weekend. Mid-sized 1K-100K $LINK wallets are particularly accumulating big, with 3.9M $LINK (worth $20.0M) accumulated in the past week. https://t.co/pY7fezqxJP pic.twitter.com/K3P5EXoKeO

— Santiment (@santimentfeed) June 13, 2023
Analysis of the chart shows that transactions made by whales and involving the LINK token have reached a new peak in 2023 on June 10.
Transactions intensified in particular between 4 and 13 June, when the market experienced a leap of almost 400%going from 21 to 103 large transactions.
Crypto analysts use the "large trades" indicator to gauge the activity of whale investors. To do this, they add up the daily transactions that are over $100,000.
The importance of whales has already been proven many times over time. They aret essential to the viability of any ecosystem blockchain and provide liquidity to markets while absorbing significant selling pressure during periods of contraction.
Since the value of the LINK token has reached its lowest level for three years, it is highly likely that the whales are now positioning themselves for an impending price rally. If the trend were to continue, it is only a matter of time before individual strategic investors join the bulls as well.

LINK Token Price Prediction: Possible Rebound Towards $6?
When taking into account the growing confidence of investors in the whales of chain link, it can be argued that the price of LINK should bounce back towards $6. However, caution is still in order, as for the bulls to be fully confident in the price recovery, LINK must break through the zone of initial resistance at $5.50, knowing that its current price sits at $5.39.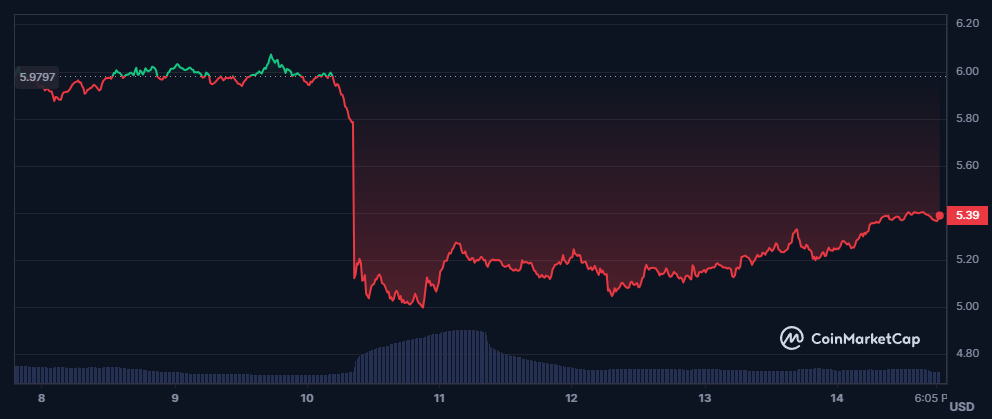 The data reading suggests that the LINK token will face intense resistance around the $5.50 mark. Indeed, it could come up against a sell wall in this zone from 3,120 investors who bought 4.2 million LINK at an average price of $5.48.
However, if the LINK token manages to break above this resistance zone, it could recover towards $6.04.
The XYZ Launchpad Project: A Viable Alternative to LINK
Beyond Chainlink's growth potential, most investors prefer diversify their portfolio. To do this, they choose to take an interest in new projects such as Launchpad XYZ.
Launchpad XYZ is a blockchain that aims to revolutionize investing in the Web3 world. Thus, the Launchpad XYZ ecosystem offers a range of investment products related to Web3 such as utility tokens, NFT, Play-to-Earn games and ICOs.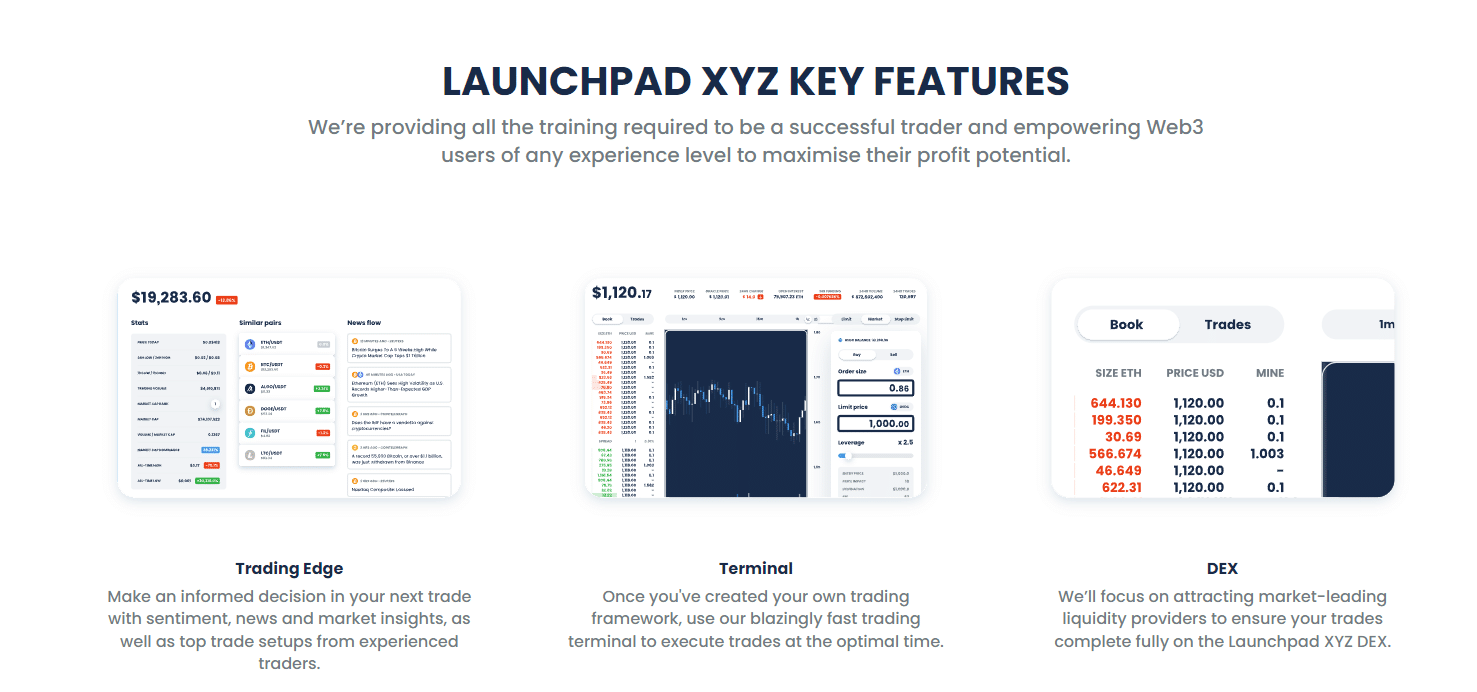 It is for this reason that Launchpad XYZ has a native token called LPX, which serves both as utility and investment token. As a utility token, LPX gives its holders access to platform-exclusive features, like ICO and NFT mint alerts.
Crypto-assets are a risky investment.
Participate in the presale
Pour buy LPX tokens, whether to use the features of the platform or to invest, users can participate in the Launchpad XYZ presale at the price of 0,0445 $.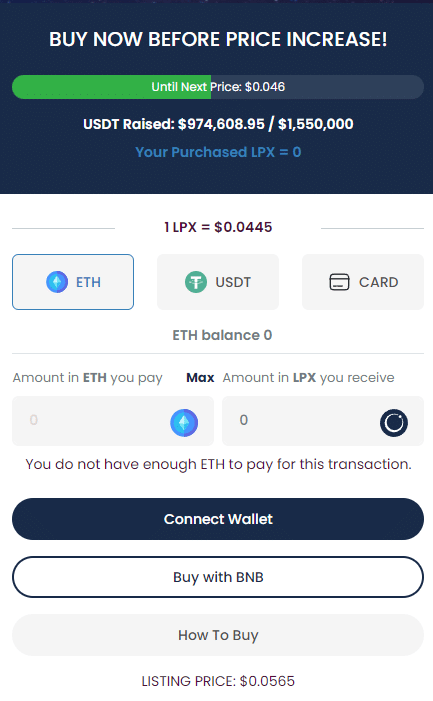 Thus, the presale takes place in 10 stages, with a gradual increase in price at each stage.
She has already gathered more than 970 000 $ and once it ends, LPX tokens will be available for trading on Launchpad XYZ's DEX, as well as various industry exchanges.
---
Sources : CoinMarketCap / Launchpad XYZ
---
On the same subject :
---
This article does not represent investment advice in any way. The information provided here should not be used as the basis for making financial decisions. Investing in cryptocurrency involves risk and can lead to significant losses. You should only invest what you can afford to lose and do your own research before making any investment decisions.